Works For Me Wednesday – Cupcake tips
Every Wednesday Rocks In My Dryer hosts a blog carnival called "Works For Me Wednesday" (WFMW). Bloggers from all over the blogosphere post a little tip, on their own blogs, that works for them in making their life easier. I participated with this post over the holidays, and I plan to have fun participating more!
I have an
easy tip
for making cupcakes
AND
for
keeping the po
unds
off
WHILE you make the cupcakes!
~~~~~~~~~~~~
Using an ice cream scooper makes filling your cupcake tins easy, clean and equal!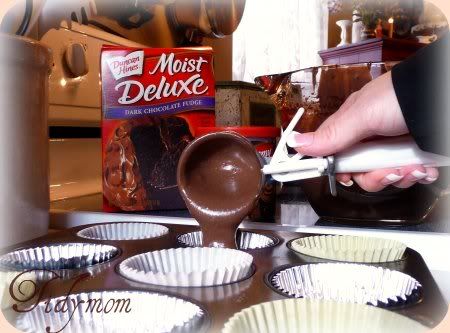 Nothing beats getting to lick the bowl……….
even if you don't want your Mom taking your picture!
My secret to keeping myself from licking the bowl, the beaters and the spoon?……..
CHEW GUM!
If I chew gum while I bake, then I don't want to sample the batter!
Right now my favorite gum is Dentyne Blast Cool Lime
Give it a try! Your hips will thank you!

Don't forget to head on over to Rocks In My Dryer for more WFMW tips!