Win a trip to see the Jonas Brothers!
Saucy, sweet Saucy has an AWESOME giveaway on her blog in celebration of her
3 year blogiversary!
She is going to
fly one winner and a guest to Canada to see

the Jonas Brothers in concert
this July with Saucy and her adorable daughter Loopy!
Can you believe THAT?!
So if your a fan, or know a fan, click here and head over and enter the giveaway!
Last summer Sunshine and I were lucky enough to see the Jo Bros in concert in St. Louis.
I had bought lawn seats months in advance, and the day of the concert, it was raining – one of those yucky all day rains. We were SO disapointed.
So what does The Bug Man do?
We've always heard that "they" release some good seats the day of a concert
– so he headed to Schnucks and snagged us 12th row seats!
GET OUT!
We were all "happy dancing"

I have NEVER sat that close at a concert! And what a concert it was! Those boys are as entertaining as they are cute!!
Look how close we were, and how excited Sunshine was!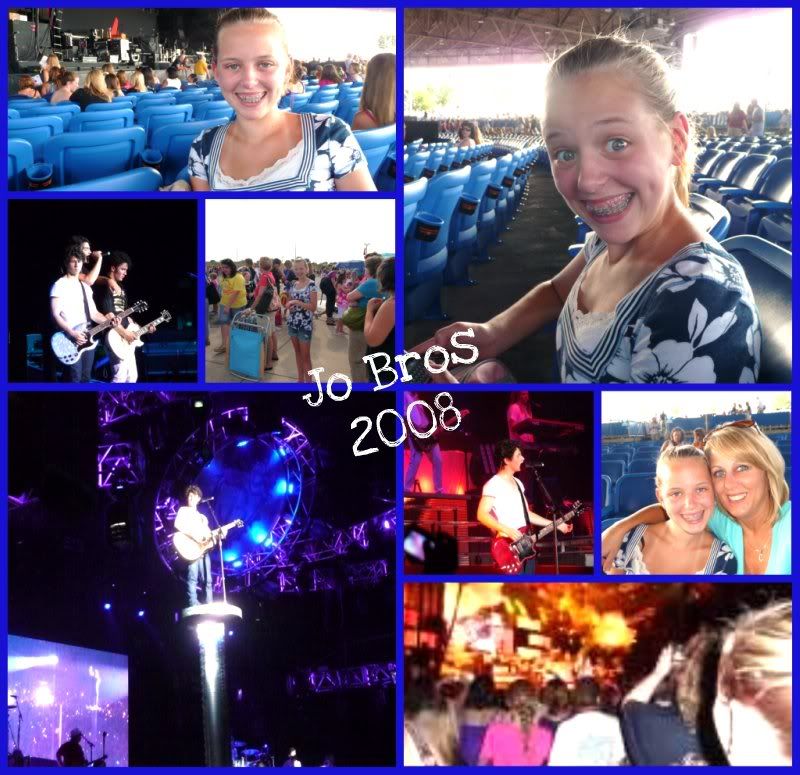 So if you want a chance to see the Jonas Brothers concert in Edmonton, Alberta, Canada on July 2nd with Saucy and Loopy………..get over there and ENTER!!
You can "explore" her whole wonderful blog and every time you leave a comment, you get
another entry!

But I'm going to warn you – you will be there a while, Saucy is ONE FUNNY LADY, not to mention she's one heck of a cupcake baker!! Luckily you have until Monday, May 25th, 2009.