WFMW-Make your Blog Recipes Printer Friendly
I have another blogging tip this week.
I thought I'd share for
Works for Me Wednesday
at
We are THAT Family
.
Making the recipes I post here on my blog printer friendly has been one of the most useful blogging tips I've found.
Since I've been working on making my recipes printer friendly(I'm still working my way thru my archives), I've been getting more and more emails asking how I do it.
Sometimes when blogging about a recipe, I break the directions up with pictures, and some times people don't want to print all the pictures with a recipe – I know I don't. I wanted to find a way for my readers to enjoy reading my blog and directions, yet be able to easily print out only what they need – the recipes.That's when I found out about Google Docs. It's so quick and easy to use, and you don't need to know html, coding or anything else scary.
First you need to have a Google account, and then go to Goole Docs and get started.
Your page will look like this (you can click each of these pictures to view larger)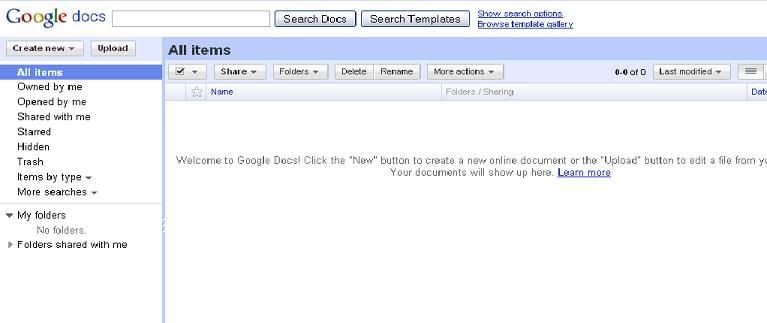 The first thing you want to do is click "Create New" in the upper left corner – you will get a drop down menu – choose "Document"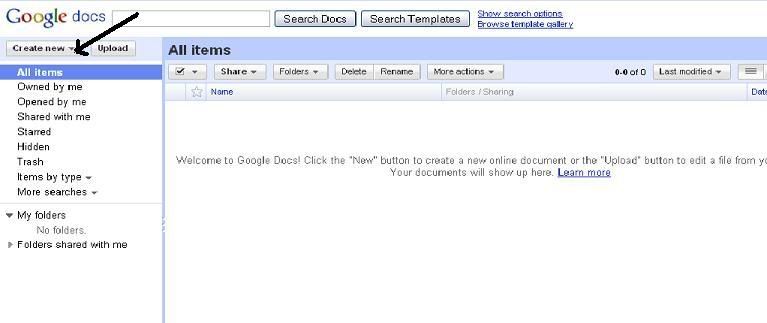 Now you have a blank document page.
From here I copy and paste my recipe as well as one picture at the top, just because I like a visual for my recipe, but I always size it down to a small picture. Copy and paste the picture then use the little boxes to pull the picture size down about 200×300.
After I paste my recipe and picture, I always make sure I put the name and link to my blog on the recipe so anyone who has the recipe, will know where the recipe came from.
When your recipe looks the way you want it…………go to the upper right corner and click "Share"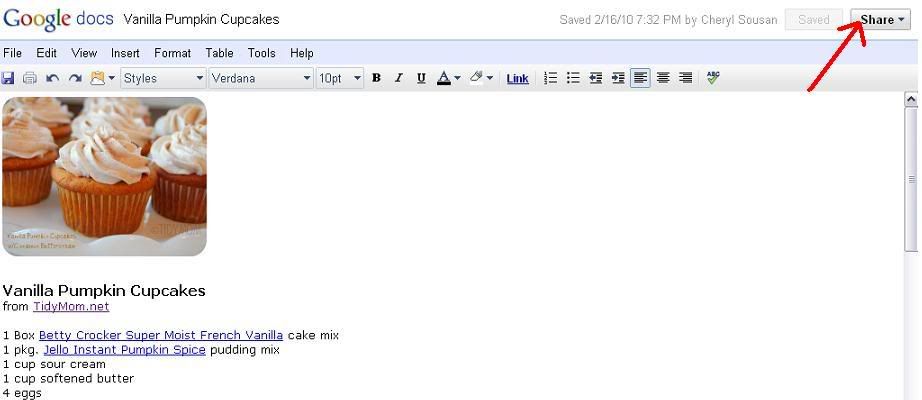 You will see a drop down menu – choose "Publish as a Web Page"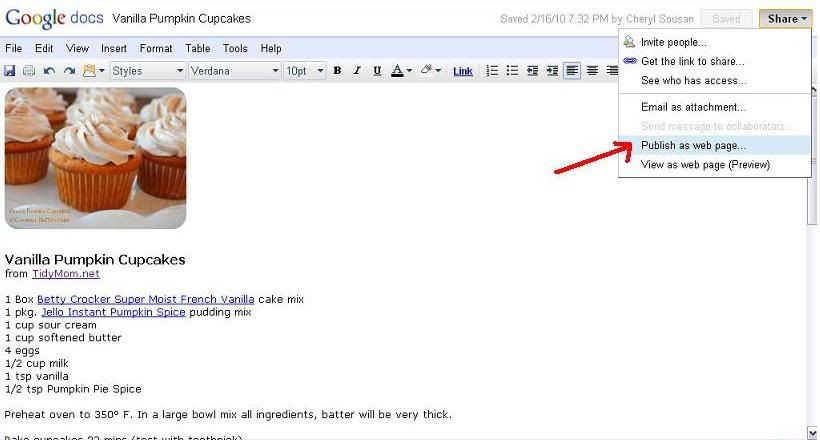 Now you want to click "Publish Document"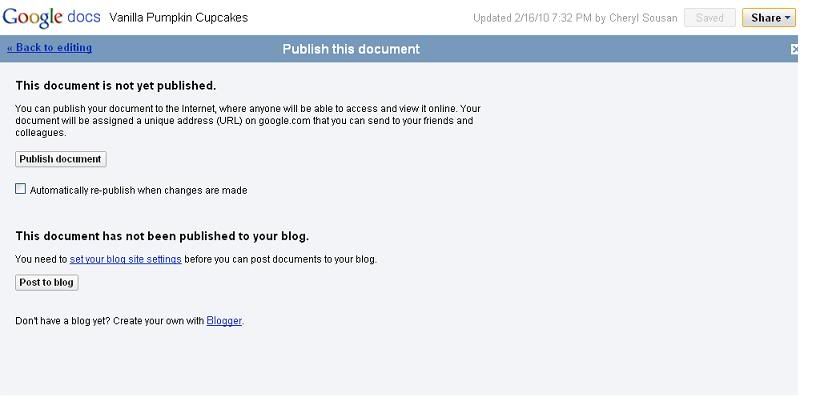 Now you have a link to your recipe! There's no need to click anything else.
Copy that link and use it on our blog for your "printable recipe" link
That's it! It's that easy
If you have any question……….just leave a comment
– I'll try and answer in the comments!
Hope this makes sense and helps!!