Visions of Sugar Plumbs…linky love
I was overwhelmed by the amount of visitors I've had to my blog here this week by way of all the wonderful House Tours!!! Thanks again to all the lovely hostesses!!
I made my way around to the blog of everyone who took the time to leave me such lovely comments! In doing so I found some more great blogs and I thought I'd share some of the links to some of the yummy food posts I saw along the way, since I'm doing more baking today.
Jennwa's adorable Santa & Snowman Pancakes! she has Christmas Tree Frenchtoast too!

Mindy's Reindeer Cookies!
Lisa's yummy Hot Carmel Cinnamon Twist Cocoa!! Sunshine and I made this last night! YUM!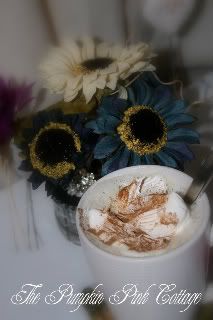 Lorie's HoHoHo snowballs! These are no bake!! My kind of cookie!!
Jerri's Peanutbutter Balls! – Oh yeah baby!!!
Tiffany's Easy Turtle Candies! Wow! this look SO good and SO easy!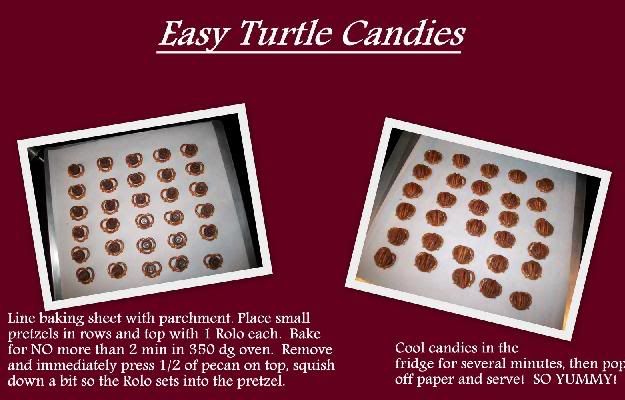 Thanks to each of you for allowing me to share your goodies!
I'll try and post some of my baking tomorrow or Sunday!!

E

N

J

O

Y

!