Using your camera to decorate!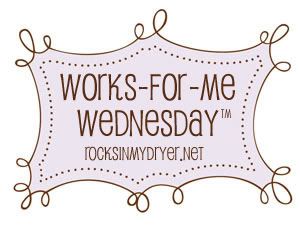 I have a little tip to share for "Works-For-Me Wednesday"
I'm a bit of a creature of habit. I can decorate, but when I come up with something I like, I don't like to change it.
Part of my anxiety about decorating for Christmas is undoing displays in my house and coming up with ways to decorate with all of my Christmas decor.
A few years ago it dawned on me……..Take pictures of my Christmas displays! and then the following year I went a step farther and took a picture of my home BEFORE I put out Christmas, so when I take it all down, I know how to put it back. LOL
I printed my pictures, and I put them away with my Christmas decorations, so now when I pull all of my Christmas out, I just start building my displays like I did last year. If I get new items, I make sure to take new pictures of new things I did each year.
This may not work for everyone, but our house is a little tight on space and I have a lot of Christmas to put out, so this little tip has taken some of the stress off of me when I'm putting it all out AND when it's time to take it all down.!
Be sure to check out other great Works-For-Me Wednesday tips at Rocks in My Dryer.