Twitter=Help Desk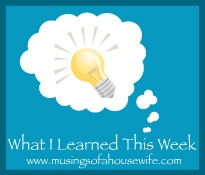 Did you know Twitter can be used for a lot more than socializing or following your favorite celeb?
Many companies have placed Customer Support on Twitter. They filter tweets with the company name and are there to jump in with a helping hand with just a tweet of their name!
Last week I had contacted Charter to upgrade our service by adding a DVR. Yes, we have been living in the Stone Age and only watching live TV and, GASP…..occasionally recording a "can't miss show" on a VCR that I used so rarely, I usually couldn't set it up to record at a later time!LOL
I'm on Twitter, most week days. Last Thursday I happened to Tweet"Woohooo! Charter is here with my DVR". Within 4 mins. I got a Tweet from UMatter2Chtr saying " @Tidymom Great to hear! Let us know how the appointment goes."
You REALLY don't want to know how the next 12 hours went, but it wasn't pretty, with phone calls on hold for up to an hour, getting disconnected and numerous promises to send someone back out that same day, by 9pm I was told they could send someone back out on TUESDAY! That was 5 DAYS AWAY!…..
I got up the following morning and a little before 8am I Tweeted this"Charter did not fail to disappoint me! Not only do I have a non working DVR but no one ever showed up to fix it! THANKS!" –
Well, let me tell you…that ONE LITTLE TWEET did more than ANY phone call did!
In less than one minute I received this Tweet from UMatter2Chtr and then this Tweet….and, well, you get the idea. Do you know by 10am there was a tech at my door, and by 11am my DVR and cable was all working!!
So last week, while I was able to use Twitter for help with a recipe (click here to see how that went), I was also able to get the Customer Service that I needed.
Just a few more reasons to LOVE TWITTER!………….and now my new love for DVR?
Have you used Twitter for Customer Support?
Head over to Musings of a Housewife and see what other's learned this week!
*************************************