The Good and the Bad……
First, for my exciting GOOD news!
I got a Digital SLR camera for Mother's Day!! WOOOHOO!! I got the Nikon D40 and I'm in L O V E! I have wanted one for SOO long! The difference in my pictures is AMAZING! and I'm just on Automatic! I can't wait to learn how to use it on manual!
Here are a few shots from Mother's Day.
Sunshine and Hollywood
Yes, The Bug Man told me after we took these, that is Poison Ivy on the tree.
Luckily, he's the only one allergic to it.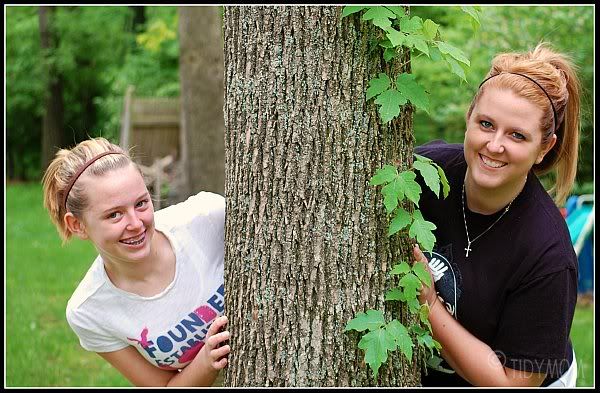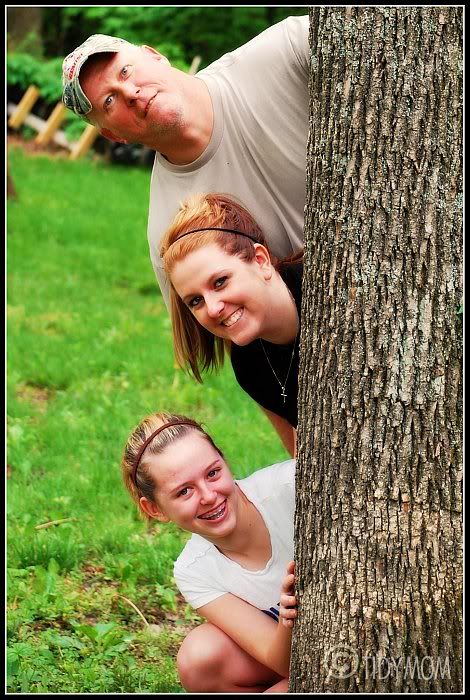 I even showed The Bug Man how to take a picture so he could get one of me and the girls.
WARNING!
See what happens if you show your husband how to USE your NEW CAMERA?
Yeah, don't look at how many chins I have when I sleep! YIKES!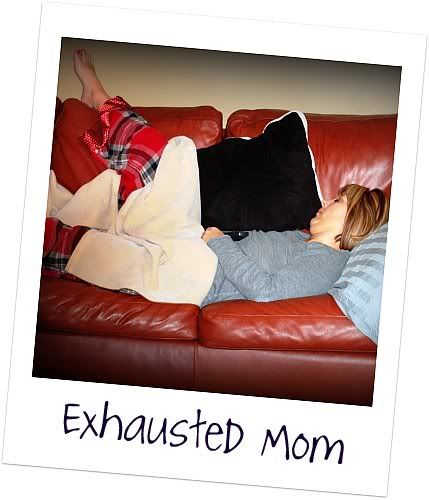 Another bit of Good: The winner of By The Book: How to Take Care of MY Kids was comment#17 Tami of A Godly Homemaker. Congratulations Tami.
now for the BAD news…………
I have been dealing with a whole slew of computer issues for the last several weeks. Luckily, I have 2 computers. My desktop computer is 7 years old and was slowing down and giving me some trouble. So my nephew came over and cleared my hard drive. In the process, my large external drive with ALL of my pictures and music was accidentally erased as well. After a few tense days, all was recovered and returned to me.WHEW! Only now things are a bit of a jumble on there, and I need to get our iTunes all straighten out again and reorganize my pictures. When suddenly a few days later the desktop will no longer connect to the internet. Apparently there is an internal problem with the port where the ethernet cable connects. So now I need to actually take it into my other nephew to see if he can fix her up for me.
So, now I will be with out my desktop computer for a while, which is where I work on my pictures. So I will not have any new pictures to post for a while. My laptop is just for web browsing, I don't think it could handle many pictures.
I know a few people have sent me "awards" and tags during this time, and I'm sorry, but I had all of that on my desktop and did not save those emails before all of this started.
Oh, and to make matters worse………….our Wii quit working on Mother's Day (do I have a black electronic cloud around me????) It gets power, some sound but no picture, so I'm hoping a new AV cable will fix that! I have a new one coming from Nintendo.
Today I'm going to work on a little "project" and I will take pictures for a tutorial, and I hope to be able to post them soon. So in the mean time, hang in there with me………..and say a little prayer for my desktop, I really hope she pulls thru all of this!
I'm linking this post up to Sarah's "Share your life your blog" Carnival
click the box to read what's going on with others.