Thank you to TidyMom Sponsors
I would like to take a moment and give my sponsors the credit they deserve. They support me and give me the opportunity to do what I love most:

share

the things I love with you. But most important, they offer some really beautiful things.

Check out what these fine groups have to offer.

Beki Hastings began making custom jewelry in 2003.
Her designs feature the best of timeless elegance and trendy looks, with the end result being quality jewelry that will look as new and fresh years from now as it does today. Each piece is custom made using sterling silver, natural stones, and the finest components. Her products include hand stamped jewelry, earrings, brooches, and hair accessories.
Beki is offering a 10% discount at The Rusted Chain to all TidyMom readers thru the end of April!
Just use the code tidy10 when you check out to receive your discount!

~~~~~~~~~~~~~~~~~~~~~
Amanda, is a stay-at-home mom of four children. She started buying Usborne Books in 2003, joined the company in 2006 and by April 2007 had been promoted to supervisor.
Usborne Books and More are award winning, high quality educational children's books for all ages. With over 1400 titles, we have something for everyone!
80% of our titles are priced under $10
"The future of our world depends on the education of our children. UBAM delivers educational excellence one book at a time. We provide economic opportunity while fostering strong family values. We touch the lives of children for a lifetime."
Visit Usborne Books and More and buy $85 worth and receive free books and qualify for two customer specials.
~~~~~~~~~~~~~~~~~~~~~
PhotoJewelryMaking.com
is a family owned and operated business located in Michigan. It is the world's largest photo jewelry supplies super store, offering a large selection of photo jewelry making items, offering wholesale photo jewelry
pricing to everyone. They work hard to bring you new photo jewelry making supplies and new Italian photo charm making supplies and kits each week.
Photojewelrymaking.com makes making your own photo jewelry at home fun and easy! Many of their customers have even started their own small businesses making and selling photo jewelry to clients!
Click around PhotoJewelryMaking.com and try your hand a new project.

~~~~~~~~~~~~~~~~~~~~~
Jessie is a mother to 3 wonderful boys, with a very supportive husband, and a very hyper puppy. She is an entrepreneur, crafter, inventor and engineer. Most importantly….she is just a girl, playing around with pretty things that make her happy..
Designs By Jessie is a shop full of gorgeous fabrics made into, camera strap covers, iPhone pockets, Notebook covers, CD visors and more!
Click here to visit Designs by Jessie to see all of her yummy designs!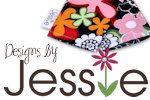 ~~~~~~~~~~~~~~~~~~~~~

Liz McIntyre of Foster, Rhode Island purchased Brown & Hopkins Country Store in 2004, and is honored to carry on the tradition of the oldest country store in continuous operation in the United States. The store now specializes in primitive and country home accessories, reproduction furniture, and period lighting.
If you're lucky enough to live near or visit Rhode Island, you can browse two floors and discover wonderful gifts candles, quilts, framed prints, and more! Of course, you'll still find old fashioned candy (still some for just a penny!), gourmet sp
ecialties, yard goods and an assortment of antiques. From the potbelly stove (retired, but still admired) to the old wooden floors and beamed ceilings, Brown & Hopkins maintains much of its authenticity and continues to attract people from all over the country to its doors.
If you're not one of the lucky ones who can visit Brown & Hopkins in person, you can shop their online site and purchase many items that can be found in this historical landmark.
Liz invites you to visit often ~ truly step back in time and experience for yourself good old fashioned charm and hospitality.
I hope you'll take a minute to look around at each of these wonderful places. These are all small shop owners who are trying to stay afloat in our economy and I wish each of them the best.
If any of you out there have a shop you'd like to advertise with me, I have some slots available, so please contact me by email for my current rates – I LOVE supporting small business and my friends, I do more than just put your button on my sidebar!
This post sponsored by: