Rain Rain go away……………..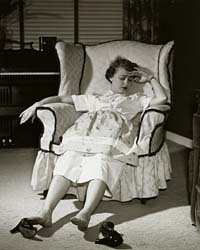 Wow, by 9am on this rainy Monday morning I've already been thru enough to last me for the day! I had to take the pooch to the groomer, who is about 30+ mins away (she's a friend and good, so it's worth the trip). So I leave the house at 7am to drop Allison off at school, and head to the groomer – I run into a TON of traffic, takes me 17 mins to drive 1 mile. I have Pepper in the passenger front seat so she can see and I have the window open for her…….well, it's not enough, she PUKES all over the seat! ughhhh, I grabbed some newspaper to throw over it, next comes the POURING RAIN – so now I have to roll the windows up and smell that lovely smell that is now encumbering my van. EWWWWW. I eventually make it to the groomer, to find she must be running late and my bladder is about to burst from all the coffee I drank at home and on the way! AHHH!…..I spend another 15 mins in the car WITH the lovely smell because it was STILL pouring, which also doesn't help the bladder!!!………oh, and did I mention? I HATE to drive in the rain!!! seriously, I almost have a phobia about it, I had to calm myself down about it to drive home!! – so 2 hours after I left I'm back home!!
Some how, I don't think the day's quite over. Heather has her car in the shop getting new brakes, hopefully I can take her up to get it around noon, she can go pick up Pepper- I will pick Allison up from school at 2:15pm, come home for a quick bite and a little homework – back up to school by 4:00 for a basketball game at 6:15, and it's over an hour away!…………………………………….Hopefully the rain will be over by then – I wanted to go buy mums and cornstalks today, hope I can do that tomorrow. I need to get my fall decorating up!!
I had a emotionally busy weekend, and I will decompress by working on some photos to share with you hopefully a little later.