Pumpkin Spice Coffee-Mate Works for ME!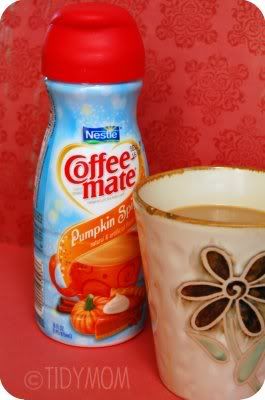 OMG – I no longer need to stop at Starbucks for a Pumpkin Spice latte! I'm going to give it a try with our Back to Basics Cocoa-Latte Machine

and make our own latte's – but it's delicious just poured into your cup of morning joe!!?
It's only available November thru January – so grab some quick before it's gone!
Coffee-Mate's Pumpkin Spice creamer Works for ME!
No one paid me to write this post – I just wanted to share something that I LOVE!