What to do with all those holiday photos – make a MixBook
I've always been intrigued by scrapbooking, but I never got into myself.  I LOVE the whole idea of it, I just never could bring myself to buy all the gadgets, punches,  papers, storage bins, accessories, pens, books, etc!  And, lets don't mention finding storage space for all of it and  the mess that scrapbooking can leave behind.

In walks Mixbook to my life!  Mixbook  is a website where you can create a digital scrapbook and the GREAT part….you don't have to download any software!! You can either chose to have the pictures randomly placed in the book or you can pick and choose where each picture goes.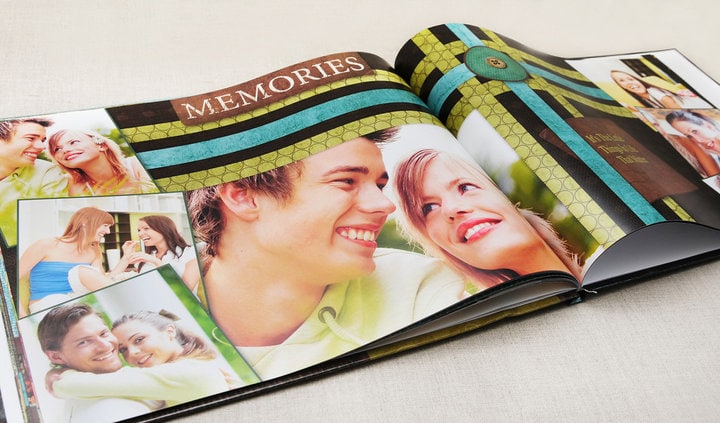 Mixbook's software was created with collaboration in mind. A group of users can individually log in to work on a single photo book project together, easily sharing photos and creative ideas. This could be a fun joint activity for a club, family or group of friends. You can also share your photo books online for free even if you don't print your photo book by embedding the Mixbook player on your website or blog.
I'm thinking this would be fantastic for all those holiday pictures I take, I can get other family members to join in and add their pictures!
Another idea I'm going to work on is get several of my foodie friends together and make a recipe book of all our favorite recipes!! How fun would THAT be!!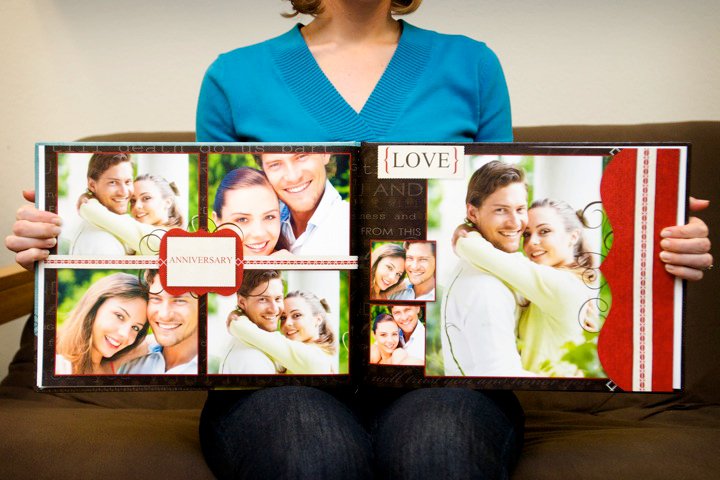 A few great features:
You can access your Flickr, Photobucket, Facebook and Picaso accounts right from Mixbook to pull photos from those sites, as well as from your computer.
You can choose a "theme" to help you get the look you want, and Mixbook will create a template for your book, so all you have to do is drop in the photos and  add a few embellishments. This a great  tool for someone like me who can never make up her mind.
You can completely customize your book from start to finish, you don't have to choose a theme.  Great for all you SUPER creative people!
Mixbook has a lot of help and tutorials available.   There is even  a live chat feature  so someone can walk you through whatever issue you might have while you work on your book.
You can share your MixBook on line, like on your blog or even Facebook. (Share on Facebook Tutorial)
Change the Look of Your Photos with Photo Effects!
I will share my books when I finish them!
All TidyMom readers can save when they make their MixBook.  Use code TIDYMX20 to get 20% off your MixBook (no expiration!)
And you have to love this……Mixbook has a 100% Satisfaction Guarantee – If you are unhappy with our product in any way, they will make it right and replace it for free!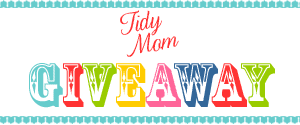 GIVEAWAY HAS ENDED
Congrats to ……….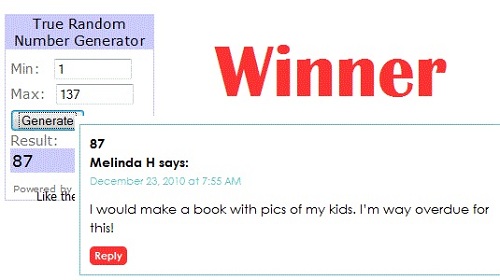 Win a Mixbook Photobook!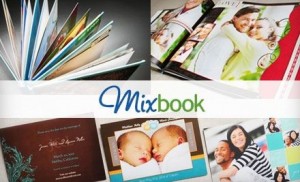 The awesome people at Mixbook are giving away a 20 page, 11×8.5 hardcover landscape photo books with free US ground shipping to one lucky TidyMom reader!  The winner will have until January 31st to redeem the prize code, perfect for all of those holiday pictures!
To Enter:
1. Leave a comment, telling me what you'd make with your MixBook
Get Extra Entries by: (leave a separate comment for each)
Giveaway will end on Dec 29, 2011 at 5 pm CST. One winner with a valid entry will be selected at random using random.org. I will email the winner and they will have 48 hours to claim their prize or another winner will be picked.
Good Luck!!