More help needed on my office makeover
Ok, so yesterday I asked for help choosing a paint color .
>My favorite is "B", but after my mom came by today to take a look,
I think I may need something just a little lighter, and a few
people emailed me with some other color names to try.
So I'll keep you posted on that front.
Now to show you the lovely pink room I'm moving into,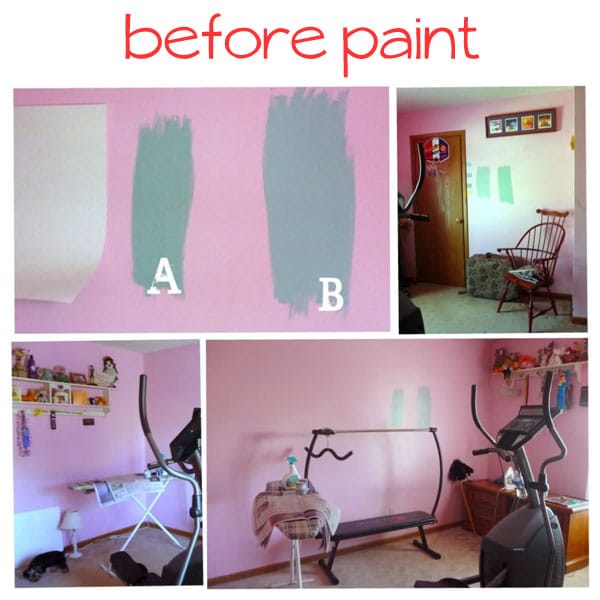 the room only has one window but get's a good amount of light
it faces South East.
I'm hoping to paint the existing trim a creamy white.
Now I also need help with my furniture.
Here are our desks
YES, I have a LOT of crap in there! LOL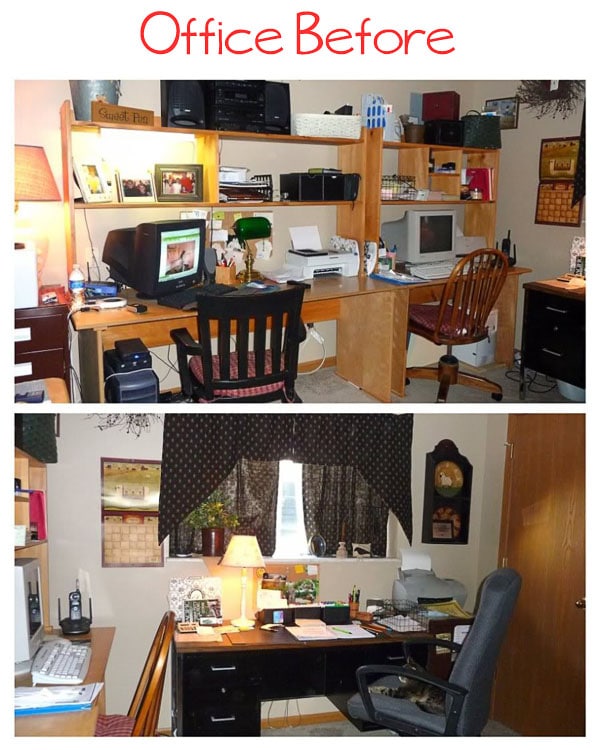 The Bug Man has his own business (Pest Control).
So the small metal desk is the appointment desk.
It's a metal desk – I'd LOVE to find a neat table or other desk eventually.
In the mean time, can I paint metal? – I also have 2 metal file cabinets
The LONG desk is the computer desk.
Both of those computers are getting old, and hopefully one will be updated sometime soon.
I LOVE the space, so I plan to keep this desk,
it's actually 4 pieces – 2 tops, 2 bottoms
I think I should paint them as well
Creamy white or black?
do I paint the top or just the bottom/sides?
I plan to start collecting some great accessories, boxes, containers,
get rid of the big stereo, new lamps
This all may take a while, but I'd love some suggestions!!
This week's Works For Me Wednesday is a Backwards Edition
you post something you need help with!
So after you leave me some help in my comments,
click the banner below and see what others need help with!