Love the Pie Reminder!!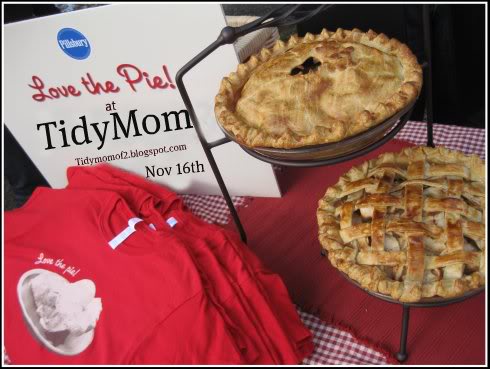 Just a reminder!!
Have your pie posts ready for the
"Love the Pie" Party on Nov 16th
Click here for more details about the party!
I will open the party up early, starting Sunday Nov 15 at 9pm CT
I will have some GREAT giveaways! So be sure to link up your posts!!…….
don't have a blog? no worries, just post your recipe in the comments!!
A few people asked if it's ok to post a recipe with out a picture? and the answer is YES! If you have a great pie recipe to share, but don't have a picture, we'd still LOVE for you to share your recipe!
A big thanks to all the sponsors for some fun prizes!!
Pillsbury, Magsdirect.com, DaySpring and Preppy Poppy!
Here's the code again, if you need it for your post