If you give a girl some paint…..
I've finished all of my painting for my new office space!!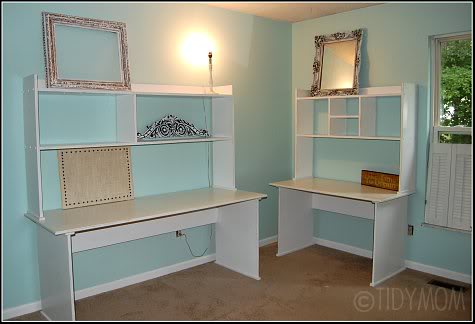 I showed you in this post my newly painted office space, and in this post I showed you my progress on painting my desks white and how they used to look.
I love how the desks turned out all white. I distressed the edges just a bit to give it a little bit of a worn look.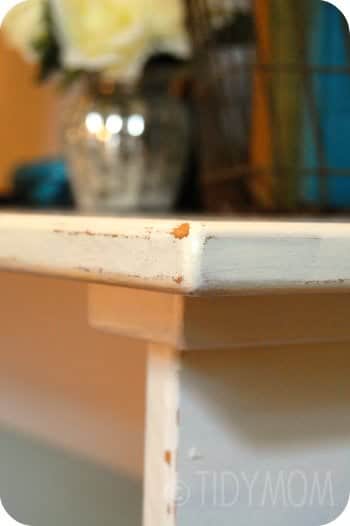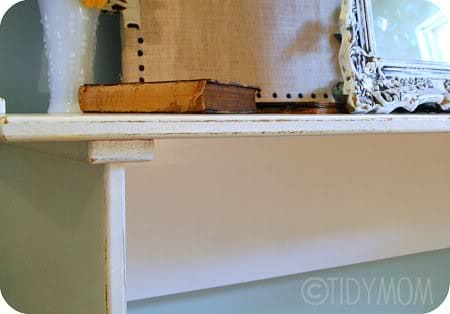 When I went to Lowes to buy the white paint for my desks, I purchased a gallon because it was cheaper than buying 2 quarts. So what does a girl do if she has extra paint?
She decides to paint the trim and the closet door too!- which turned out to be a much bigger task once I got started, but it was WELL worth all the extra worth, because I think the room really needed it!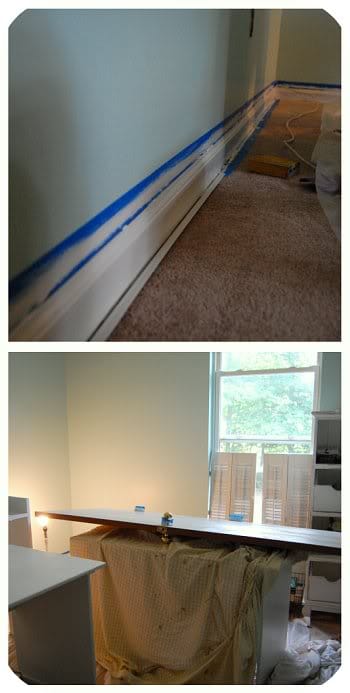 I have been collecting things from the resale shops and garage sales for my new office. So I had a few goodies that I decided would look best with a little of the white paint lightly brushed over them. I think it gave these frames and scroll thing just the look they needed for this room!
Take a look……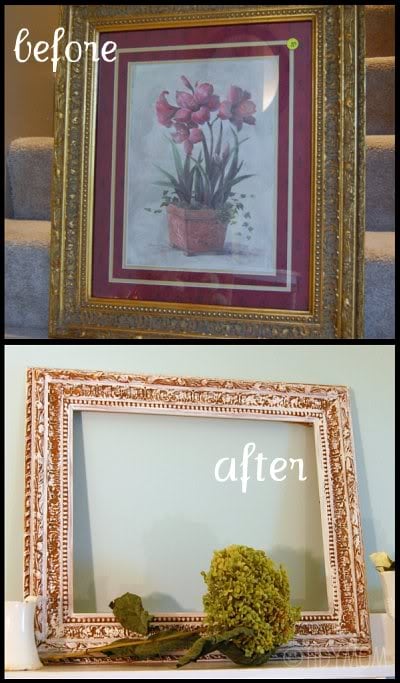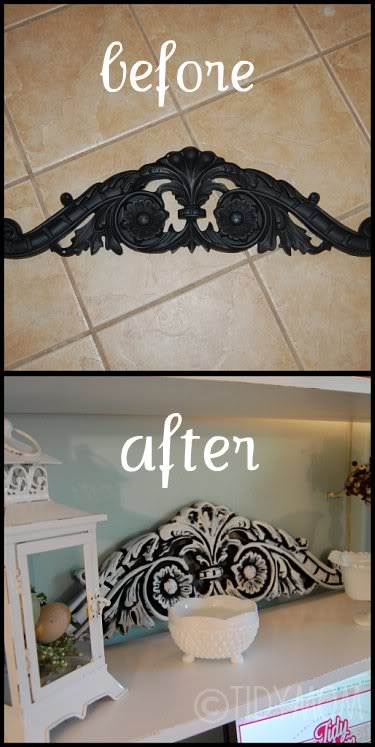 This mirror, I forgot to take a before picture of, but it was gold with black in the recessed parts ? I think it's my favorite piece so far!?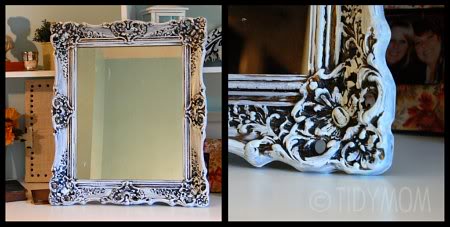 I had fun "dressing it up" with some of the goodies I have been buying for the room.
It can't stay exactly like this, because I need to move our computers and all of our office stuff to the room- but I LOVE how it looks like this!!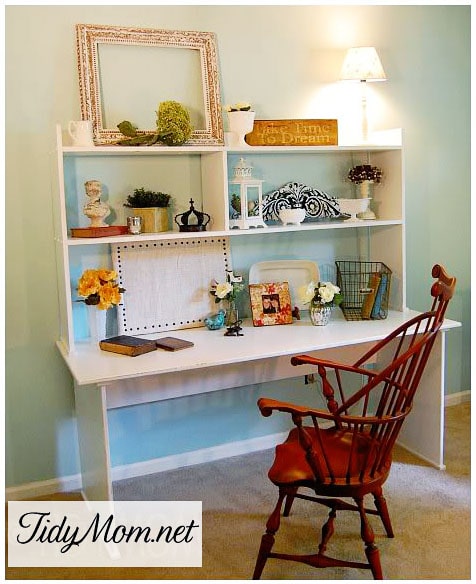 I still have several small projects in mind that I need to work on, and I haven't put anything up on the walls yet – but later this week I will share the whole room with you, and you can see how I'm actually using it, for now.
What color did I put on the walls? It's a spa blue/green that I mixed from two colors I tried that weren't quite right. I love the white and black with it, but I do have a few small things to paint, and I'm on the look out for a small hutch – I'd love to bring in another color if anyone has any suggestions please leave it in the comments!