I Heart Faces – "Play"
This week over at I Heart Faces, the theme is "play".
I just so happen to have the perfect photo!
I had the pleasure of watching this little dude one day recently, when his mom was in a bind. His mom is one of Hollywood's best friends………..they have been BFF's since grade school. It's hard to believe that one of her friends has a three year old!!
I thought…….what on EARTH am I going to do with a three year old BOY! (I only have girls) LOL
Well, I pulled out the camera, and went outside……apparently little boys LOVE to play outside…..little girls…. not so much! lol
He was happy with the big ball we had, so he played, while I shot.
This was one of my favorite shots of the day!
Pop over to
I Heart Faces
for lot's of PLAY time this week!!
This post was sponsored by
: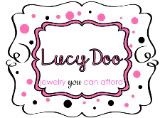 want to see your ad here? contact me

Don't miss a post subscribe via Rss Reader or by E-Mail