I Heart Faces week 28-Feet
F
or the first time ever the theme at
I?faces
does not focus on faces!
The theme this week is FEET! and what screams SUMMER more than bare feet?
I got this shot of Sunshine sitting on the edge of a picnic table. I love the texture of the tree, the sun flare between her and the tree, her torn jeans, her dirty feet, the slides in the background – it all just says SUMMER!!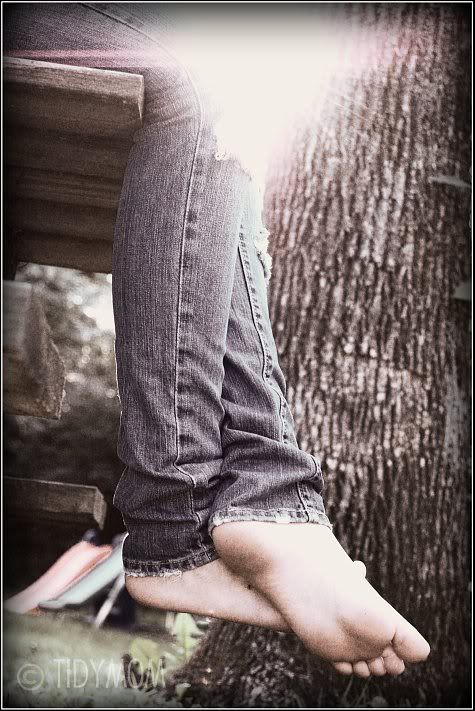 Click the button below to see all of the other FEET entries this week!