I heart Faces – Completely Candid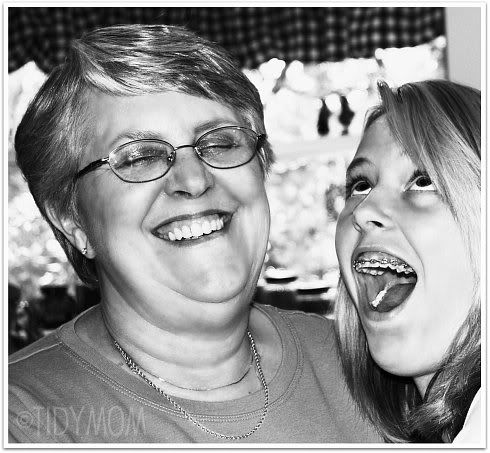 I instantly thought of this pictures when I saw that this week's theme at
I ? Faces
is
"Completely Candid"
It's a picture I took of my mom and Sunshine on my mom's birthday back in June.
I don't remember exactly what Sunshine was doing, but it sure made Grandma laugh!
I love that when you convert to black and white, you "feel" the emotion in a picture.
It makes me smile that at 12 years old, she can still have fun with Grandma!?
Check out all of the other wonderful candid shots this week at I?Faces
Speaking of my Mom and Grandmas…
do you know that we have and use my mom's old washer and dryer,
and it belonged to my Grandma before my mom had it! LOL
Yes, I could
REALLY REALLY
use a new Samsung Washer & Dryer
and
YOU could
help me WIN by
clicking here
and
leave me a comment!
You can comment as many times as you want!!
Thanks so much!