I Heart Faces -Black & White
I haven't posted a picture for I ? Faces in a few weeks.
When I found out that this week's theme was "black & white" I thought I would enter this picture of my adorable niece Sophie peeking at me over Daddy's shoulder.
Sophie is so stinkin' cute I could just bottle her up and take her home with me!!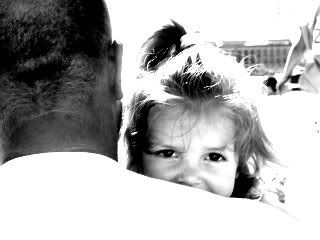 Be sure to check out all the other GREAT entries over at I ? Faces