I Heart Faces -"Contemplative"
L
abor Day weekend we had fun at a family birthday party at a park. I hope to post some of those fun pictures soon!
This weeks theme at I?Faces is Contemplative.
I had recently been working on the pictures from the party and when I saw this picture of our great nephew, I knew I had to use it shot for this week's entry.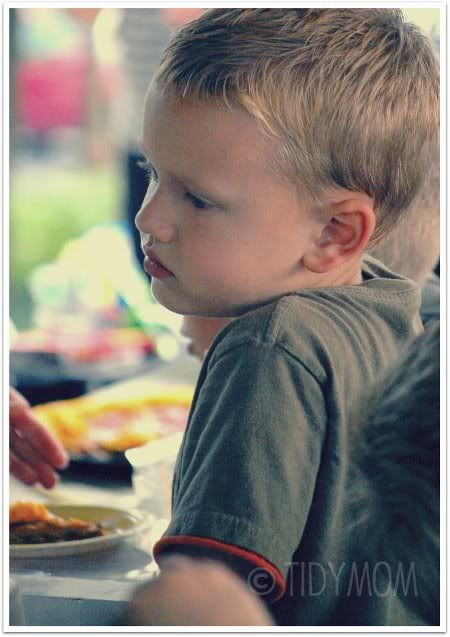 He was deep in thought while patiently waiting for his slice of cookie cake!
Be sure to click the button below for all of this weeks great entries!