Have you been to the Fair?!
Washington Missouri Town & Country Fair 2008.

Last Saturday night Allison begged us to take her and her 2 best friends to the Washington Town & Country Fair. We have lived out here for 11 years now, and I have never been to "The Fair". I jumped at the opportunity I would have for picture taking AND the weather was just beautiful……so off we went into the charged, frenetic atmosphere that was the fair.
The sights and sounds of merrymaking were amazing! The glare and flash of multi-colored lights and the screams of thrill seekers on the various rides. The girls had fun on the rides, of course Steve had to see the tiger show , while I was enjoying all the colors and lights behind my camera!!
I made a few photo pages I thought I'd share. I enjoy the bright vivid colors, but some of these shots looked really good in sepia too – so I made one page of sepia. **You can click the pictures to see larger and more detail.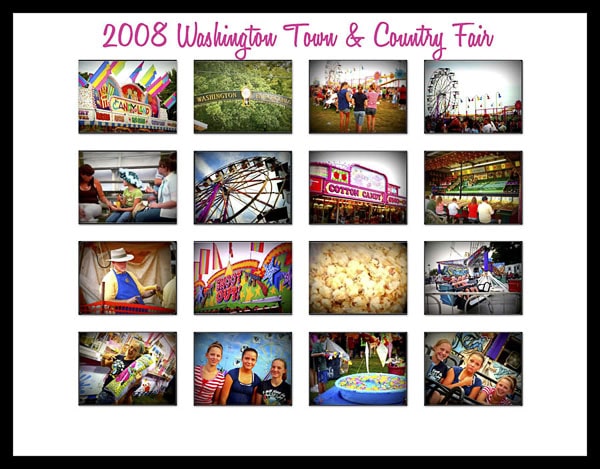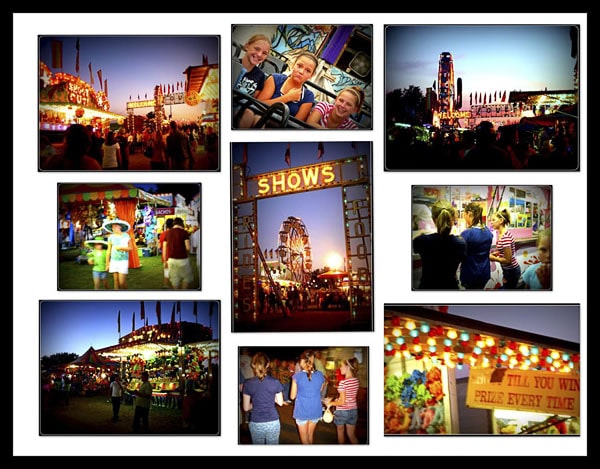 Here's a slide show of all the pictures if you want to see them with more detail!!
It has taken me the last 2 days to get these pictures edited and ready to post, so I am behind on things at the house ——-tomorrow I will tell you a little about the wonderful Spa Party I attended last night!!………I can't believe school starts next week!