~Happy Thanksgiving!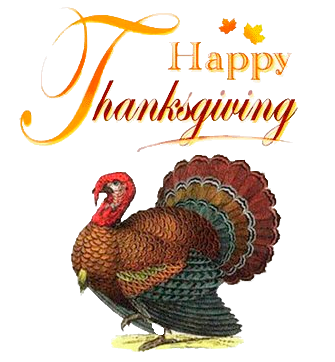 I'd like to wish you all a very Happy Thanksgiving! Thank you to all of you who visit my blog and read anything that I would have to say.
I hope that your dinner is the tastiest yet and that when you lie your head on your pillow tonight you'll fall into a peaceful slumber before you can even finish counting the many things you have to be thankful for. Most importantly, you actually appreciate what you already have, instead of focusing on what you want.
There truly is so very much to be thankful for this year!
I love this Adam Sandler Thanksgiving song!
Let the SHOPPING BEGIN!!