Good thoughts and well wishes needed
Because of this………….

We have not been doing any of this for 2 weeks now!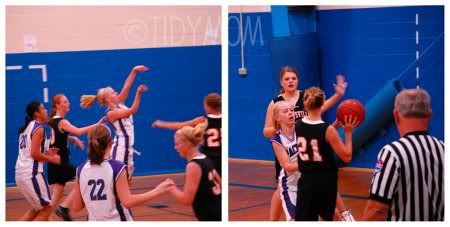 Allison injured her middle finger in this basketball game. The pediatrician sent her to an orthopedic surgeon who confirmed that it was not broken, but the swelling still has not gone away, and it's still very sore and she can not move it very much.
So we are headed back to the orthopedic surgeon on Friday. There are only 2 games left in our basketball season, I'm really hoping she can at least play the last one next Thursday!!
~~~

This little guy, my bestest buddie, Mr. Cullen could use some good thoughts as well, on Thursday.

He's going to "lose his manhood" as Allison puts it! LOL
That's right, he's getting neutered on Thursday, I know it's very common and the responsible thing to do, but I'm still nervous about him going.
He's going to be doing a lot of this for the next several days……..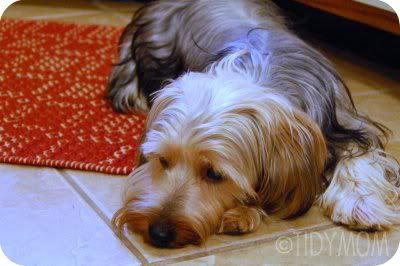 and not so much of this for a while…..
On one more note, my external hard drive (where I store ALL of my pictures and music) has been in the computer hospital, they called today to tell me she is ready to come home!! YEAH!! I actually had to replace the hard drive, but they were able to save and transfer everything for me!!
Never a dull moment here, I tell you!!
Tidymom is a participant in the amazon services llc associates program, an affiliate advertising program designed to provide a means for sites to earn advertising fees by advertising and linking to Amazon.com.
Please respect my work, recipes and photographs. If you do use a recipe in your own writing, please give proper credit and link back to the original post.