Getting Ready for fall?
Fall is my
favorite
time of year. Seriously, who
doesn't
like Fall?
The cool crisp air, Mother Nature's bountiful beauty of color, the smell of pumpkin, hay bales, crisp leaves, the smoky odor of fireplaces, dried cornstalks in every doorway……mmmmmm FALL!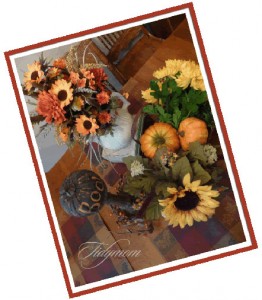 This past Saturday my mom and I took a drive up to historic Main Street in St. Charles, MO. If you have never made the trip to Main Street St. Charles, you really should think about going. It's a historical district with cobblestone streets lined with shops, restaurants, wineries and a micro-brewery.
The weather was GORGEOUS and I found some great fall goodies along the way. We enjoyed a nice day together, just the two of us, we even stopped at the Little Hills Winery, sat outside and had a Mint Chocolate Martini! YUMMO!
Before I show you the pictures of what I got, I have to tell you about the AWESOME customer service I experienced at one of the shops! We were at Mainstreet Market Place when I spied a wonderful prim pumpkin, pedestal and berrry ring! When I went to pay I didn't have enough cash (they don't take plastic) – I was short $5 and do you know what the owner offered me?……she said "go ahead and take it all home and mail me the check for the $5 !" Can you believe that?! How awesome, I left so happy and felt very special!!……….oh, and if you've never been to Mainstreet Market Place come with an empty stomache because they have TONS of samples of many of their GREAT food mixes, toppings and sauces!!!
So, would you like to see what I got?
Here's that great prim pumpkin, pedestal and berry ring .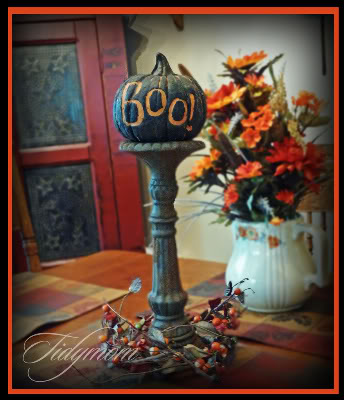 Another shop had countless fall florals at some GREAT prices! This nice bush of sunflowers and mums looked fabulous in an antique pitcher my mom had (it had belonged to HER grandmother) so she let me take it home for my fall blooms. Doesn't it look cute?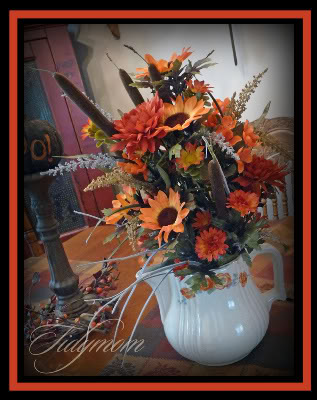 Here's everything together on my kitchen table.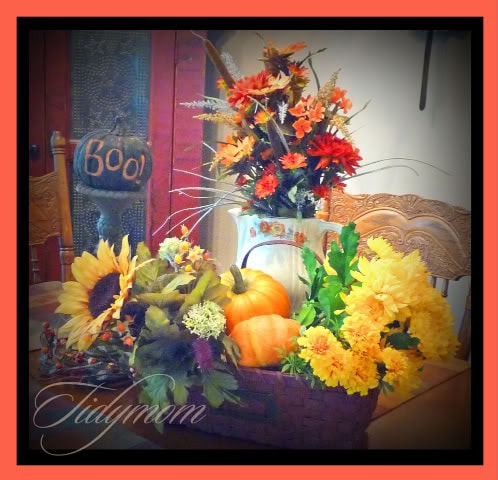 Now I need to pull out the rest of my fall! Have you started decorating for fall? What scents and smells remind you of Autumn? Leave me a comment and let me know.