Free October 2010 desktop wallpapers
You know I just LOVE to change my desktop wallpaper each month, and I like for it to have the current month's calendar on it for easy referencing!!
Some awesome ladies out there create some incredible wallpapers each month and offer them for FREE!!
Check them out……..be sure to thank them if you grab one!!
LeeLou Blogs October 2010 Free Desktop Wallpaper
she also has a custom option, where you can add your own images to the free desktop wallpaper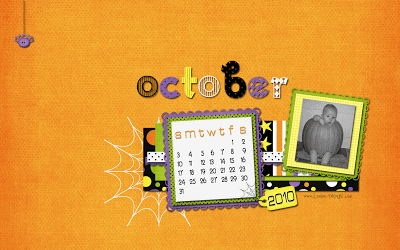 Thanks Julie!!