Free November 2010 desktop wallpapers & printable calendar
It's November?! REALLY!
Some awesome ladies out there create some incredible desktop wallpapers each month and offer them for FREE!!
Check them out……..be sure to thank them if you grab one!!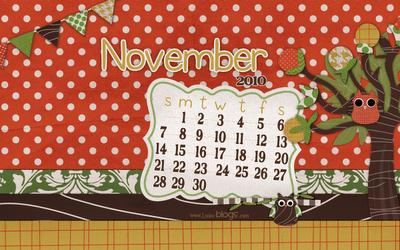 and if you'd like a printable November calendar to keep you organized for upcoming holidays…….print this one at TomKatStudios
Thanks ladies!! You're all so talented AND generous!
this post was brought to you by……..