Easy Fall Ornament Project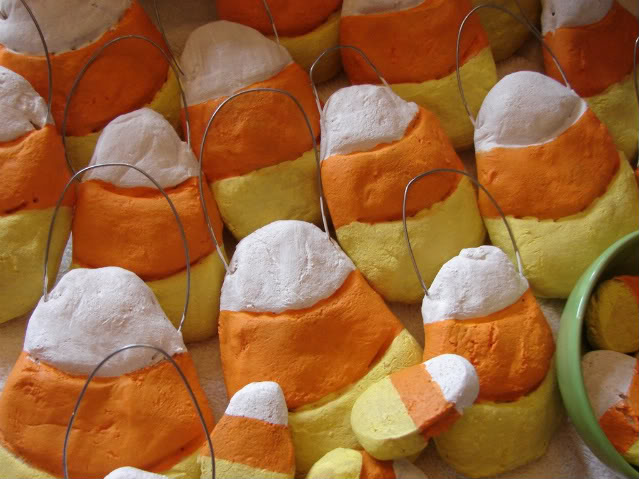 My friend Cathy of Cobblestone Farms has a GREAT tutorial on her blog on how to make these fabulous Candy Corn Ornaments and Bowl Fillers. Be sure to check it out, it's a simple fun fall project………..and while you're there, sign up for her 100th post FREE Giveaway!!
I had a super busy weekend working on my "To Do List"! Take a look over on the right sidebar, see how many of those puppies say DONE next to them!!! I'm feeling really good about how much I've accomplished so far! My mom is having a garage sale next weekend, so that has helped motivate me! Heather even joined in…………she cleaned out HER closet too!!! 3 large bags for Good Will, 1 large bag of trash and several items for the garage sale- just imagine, a 20 year old's walk in closet!! LOL
I'll try and post about my clean outs with pictures tomorrow. I have a busy day today. The Bug Man has to leave his work truck at the dealer for some work, so he will use my van, while Heather and I go to mom's to work on the Garage Sale.