Cullen turns One!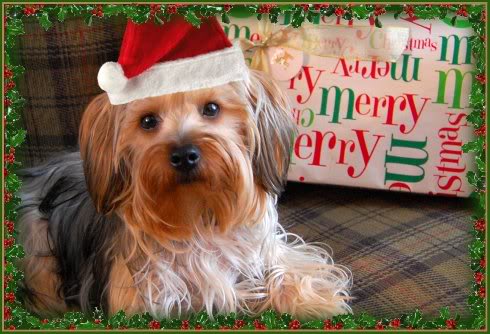 One of THE BEST things that happened to me this year was ?Cullen?
My family surprised me with him for my birthday! I know they are reading this and laughing because they tease me that the day they went to get him I told a friend "Gosh, I hope they are NOT getting me a dog!" LOL
You can see all of my Cullen posts here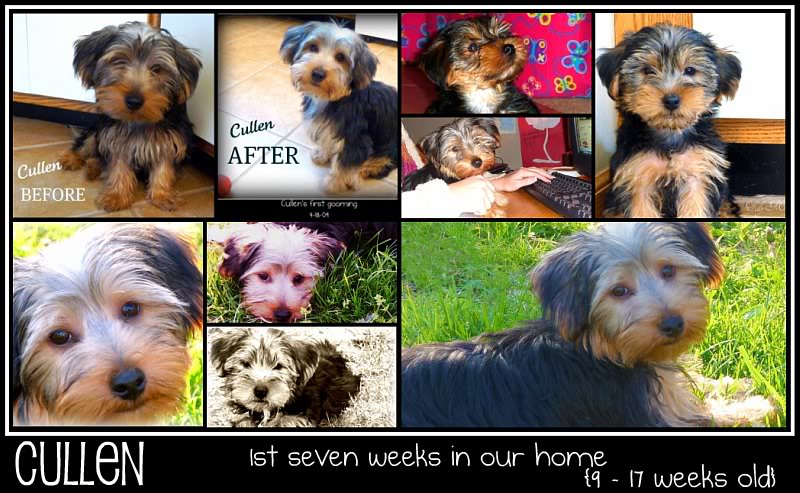 Dogs are not our whole life, but they make our lives whole.
~Roger Caras
He's my best little bud, he's always by my side!
He waits for us to get home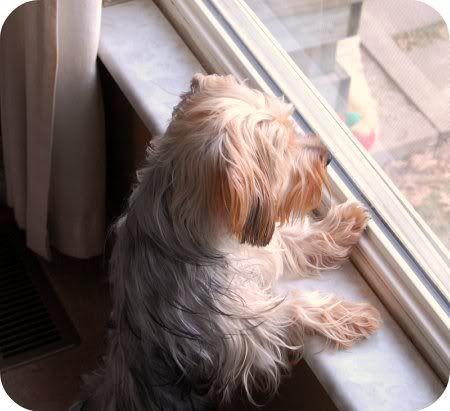 He's always ready to play
and he sits up like a pretty boy when he wants attention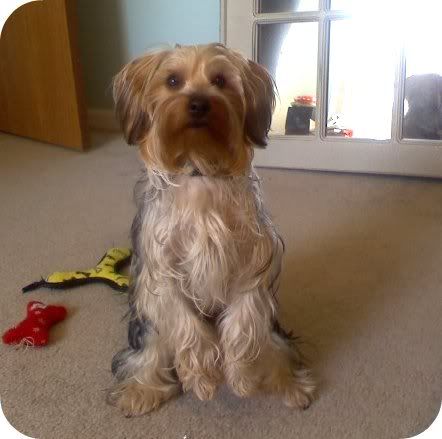 He turns ONE on Christmas Eve!
 Happy Birthday Bud-Bud!!

Cullen is a full-size Yorkie with floppy ears, he weighs about 11 pounds.
He is my fur-baby.
Cullen is passionate about squirrels
He loves to chase them, and retrieve them when Dad hunts them (Mom thinks this is YUCKY)
He does NOT like car rides, and gets sick every month he goes to the groomer.
He knows how to ring the bells on the door when he wants out, and will bring you any of his toys you ask him for.
He loves to share food with Dad and cuddle time with Mom.
Sticks! how could I forget sticks, he LOVES to find sticks in the yard and run as fast as he can with the wind whipping his ears behind!
I have been blessed to have such a dog to love……….and one who loves me unconditionally!
Tidymom is a participant in the amazon services llc associates program, an affiliate advertising program designed to provide a means for sites to earn advertising fees by advertising and linking to Amazon.com.
Please respect my work, recipes and photographs. If you do use a recipe in your own writing, please give proper credit and link back to the original post.