Christmas Open Houses! The Halls are Decked!
W
elcome to my little corner of the blogosphere!! Please feel free to stay a while and take a look around.
I

love

being

nosy

and

peeking into others homes

. Now I can easily do this in my kitchen while sipping

Baileys and Cream

coffee and listening to

Rudolph the Red Nosed Reindeer
(click to hear my favorite version) over and over again. Tip Junikie

,

Boomama and Julia at Hooked on Houses are all h
ostin
g

Christm
as

Home

Tours

as well as Kimba's Holiday Open House
tomorrow.

Hundreds
of blogger
s will be
opening up their doors to showcase their
Christmas
decor
.
Let's go take a look around my house.
The top of my pie safe.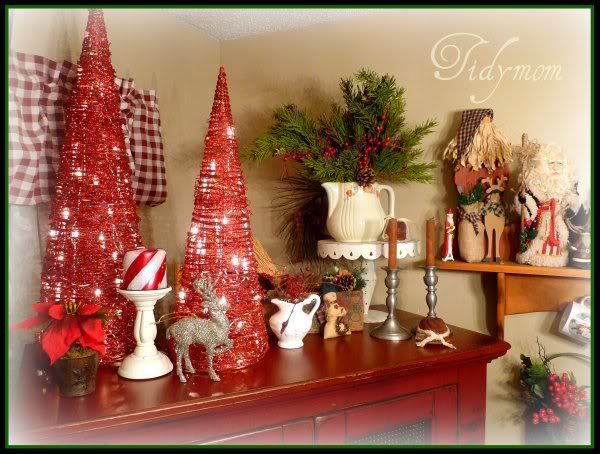 Here's our tree, I posted this in We Are That Family's Christmas Tree Blog Party the other day and Thrifty Decor Chick is having a Tree Party as well!

This Santa Throw hangs in our foyer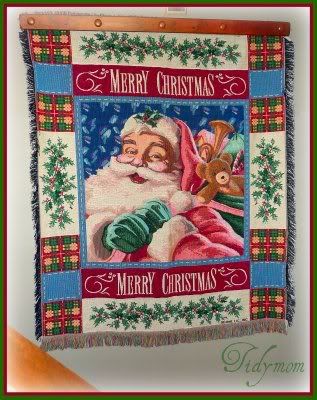 A little corner in our foyer.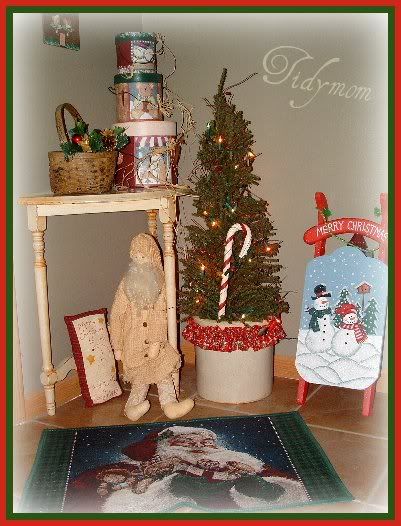 A bowl of snowballs on our kitchen table.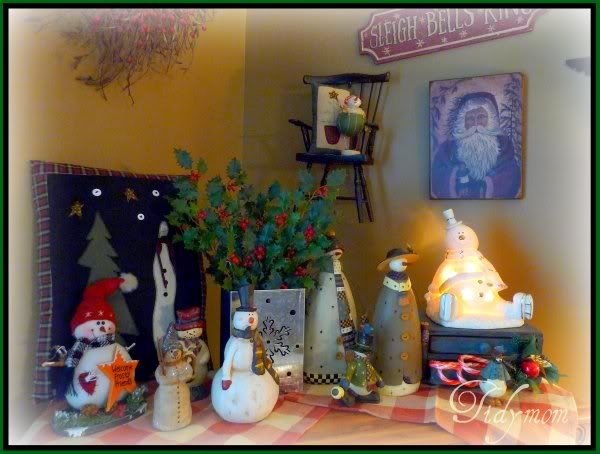 Our
Snow FAMILY
– this is our family in SNOW PEOPLE! along with the last time I was able to get Sunshine to have her picture taken with
Santa
a few years ago.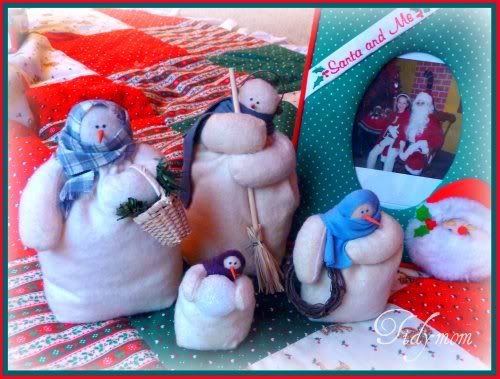 Here is my glass ball ornament wreath I made this year. Check that out here.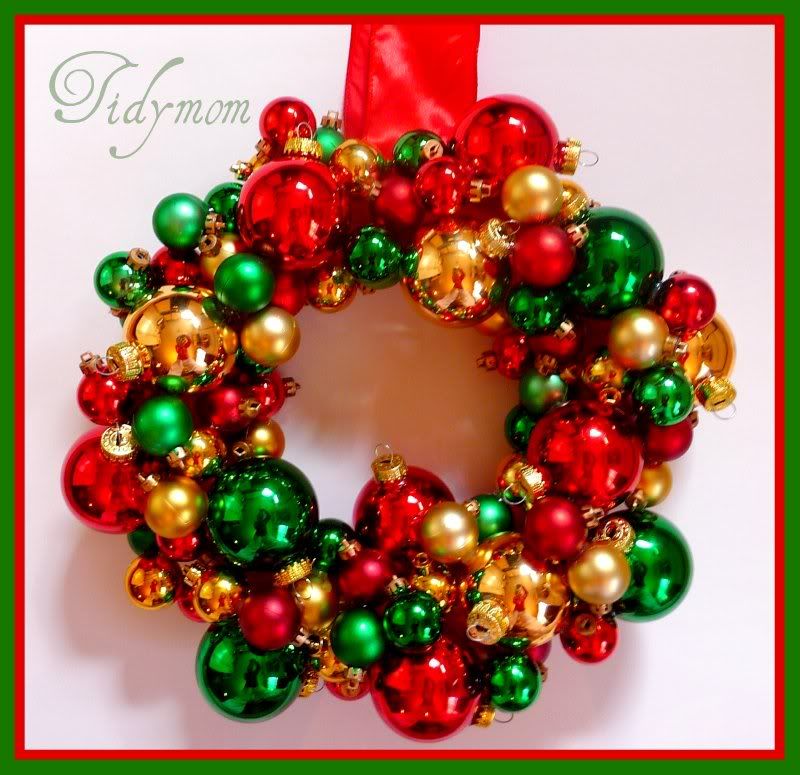 This is the little corner behind my kitchen sink – I have THE hardest time decorating this spot- so Sunshine put this little vignette together!! I think she's got the "decorating knack" doesn't she?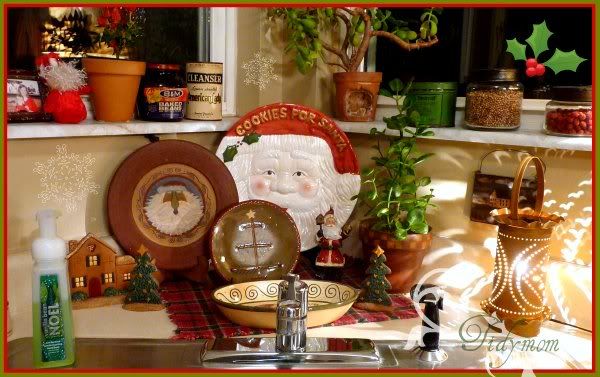 This is our Santa and Rudolph shelf.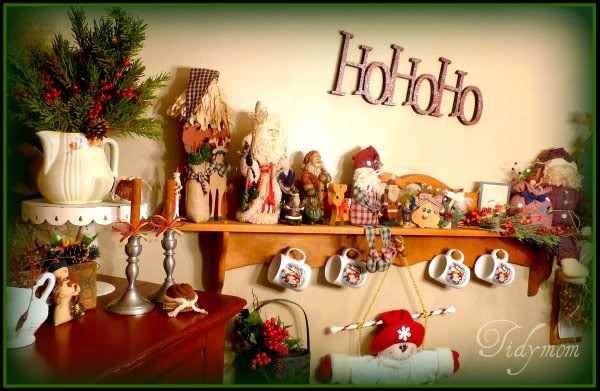 We don't have a fireplace to hang our stockings on, so we hang them on this shelf in the family room – and Sunshine LOVES to rub it in that HER stocking is bigger than
her big sisters.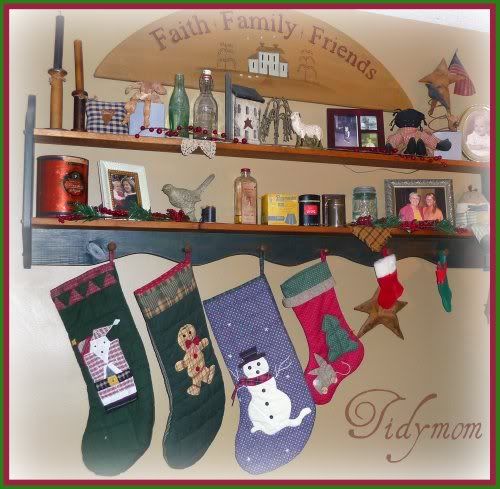 Today Sunshine and I will be making our Fudge Wreaths since school was canceled due to ice.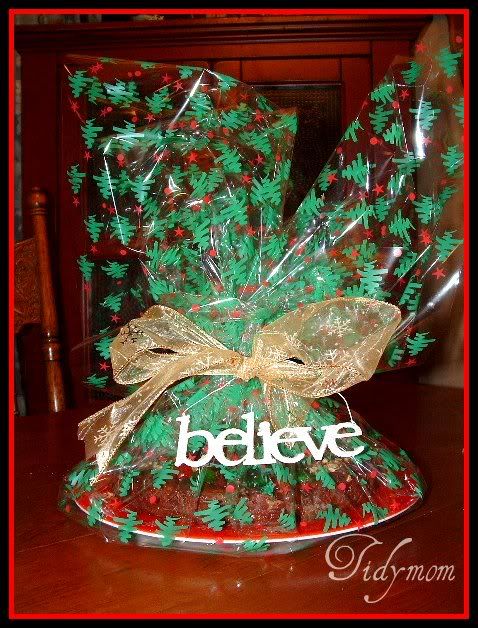 Well, thanks for
dropping by
!
Enjoy
the rest of the
houses
on
the tours
and
feel free to come by anytime!
I
LOVE
unexpected guests and comments!