Blogland and Comments……
In the last year since I started blogging (I started with a blog for our shop) I have learned a whole new world on the internet! Blogland!! I've made some wonderful friends thru blogging. Blogs are so much more personable than a website, and I realize many people may be new to the whole world of Blogland and may not know how it all works, or how to navigate thru all the aspects.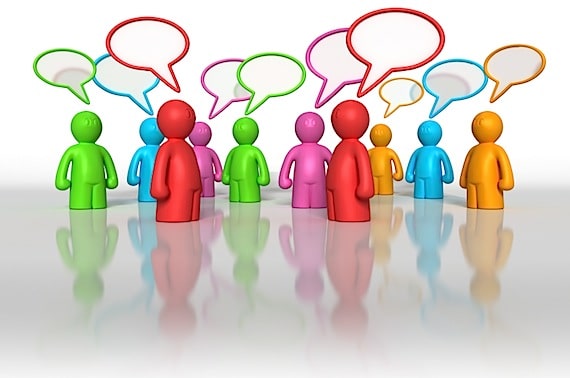 BLOGLAND = Wonderful Places to Visit
Blogland is a lot like a street full of wonderful places to visit/shop. Each shop is UNIQUE and has something different to offer. Each shop has a PASSION for what they offer. If you stop and go into one of the establishments and ask about what they offer, they will eagerly tell you all about their business, whether you buy or not.
These businesses will often also help each other. Send customers to other shops on the street, accept a shipment while closed, lend an ear or share a cup of coffee. Much like bloggers share tips on how to build their blogs and share links to other blogs.
People on the Street = Readers in Blogland
Just like there are different "shoppers" who walk down the street, there are different READERS in Blogland.
There are the people who just peek in the window to see what they have, and just keep walking by. These are the READERS who only come to your blog if you have something they are very interested in.
Then there are the people who will come in, make no conversation, may or may not purchase, but they like what you have so they will probably return. In Blogland these readers are often referred to as LURKERS.
Then there are the REGULARS. The people who come in to the business on a regular basis, engage in conversation, share information and build a relationship, they can even become friends. These are the people who subscribe to or bookmark your blog. They make a COMMENT here and there and eventually they make it to the next step where they're commenting every time you post.
Commenting on a blog is a GREAT way for the reader and the writter to "connect", engage in conversation. It's every blog writters hope every time they post, they reach someone who becomes complelled enough by their writting that they leave them a comment. A FRIEND of mine, Pam of Anitque or Not made a GREAT post on "Leaving Comments" (click on those words and it will take you to her blog post)
Same = Different
Although each blog is different, many share a lot of SIMILARITIES.
Favorite Blogs are usually listed on a sidebar. There are countless titles given to these lists, favorite blogs, "place I visit", "inspiration"(means blogs I love to visit for ideas), "Friends" just to name a few. Those lists will have titles to other blogs, you can click on them and they will take you to that blog.
Archives is a way to find older posts on a blog. They are usually broken down by month. Categories or Labels are ways to find a post according to the subject of the post. For example, I have a category "Recipes to Share" – I use this label every time I post a recipe. So if you are looking for my Banana Bread recipe but don't remember when I posted it, go to the categories and click on Recipes to Share and you will find all of my posts with recipes.
Nicknames are often given to family members in lue of their real names. (I need to make a post explaining my family's nicknames).
Awards are just a fun way for bloggers to tell other bloggers they like their blog and share that with their readers.
Subscribe to your favorite blog. This could use a whole post on itself (maybe I'll do that another day) – There are several different ways to subscribe to a blog, but this is a way to be notified when there is a new post made on a blog.
So………….hopefully this has shed some light on the whole world of Blogland to those of you who are new to this wonderful land. Take a look around and don't be afraid to click on things and see where they take you! If you have questions, just ask…………..remember I LOVE COMMENTS!