Back to School – 7th grade
Well can you believe it? Back to School time already? Where does the time go? I can't believe this will be the third year that I've only sent one child off for her first day of school in a long time. (Has Heather really been out of school THAT long already?)
So Miss Allison started 7th grade today-first year with LOCKERS! I do hope she remembers her combination and how to work the lock! LOL We went up to the school last week, found her locker, decorated it with a lighted mirror(every girl needs one of those), shelves and pictures of her and her friends. We practiced opening the lock – so hopefully there will be no problems today!
She did let me snap ONE quick photo before she got in the truck with Dad…………………………..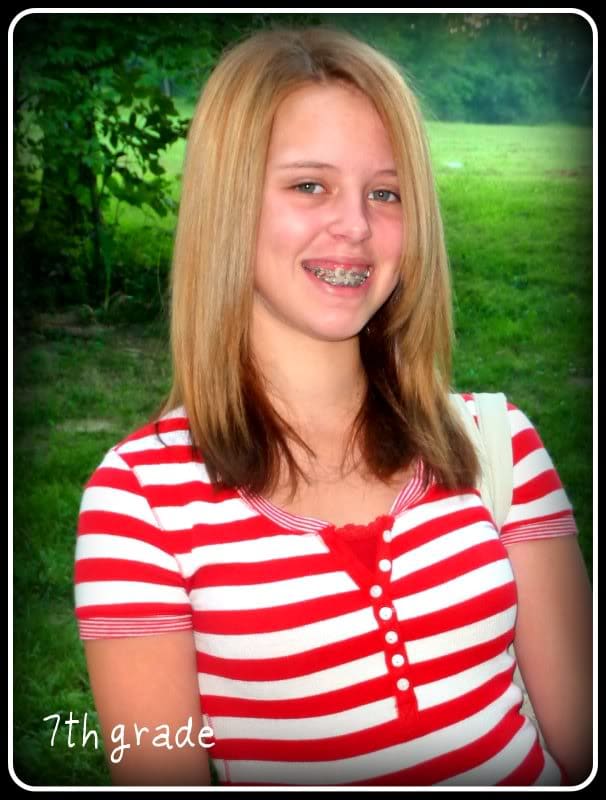 Last night being the last night of "Summer Vacation" I let Allison pick dinner – she chose a family favorite!
Flank Steak Sandwiches!!
My mom made these a lot when I was growing up, and I've always made it for my family, it's one of those meals that everyone LOVES.
Heather
doesn't eat dinner with us too much any more, but when she knows I am fixing
Flank Steak
Sandwiches
her and
Sean
(her boyfriend) make sure they are here for dinner! LOL