23 years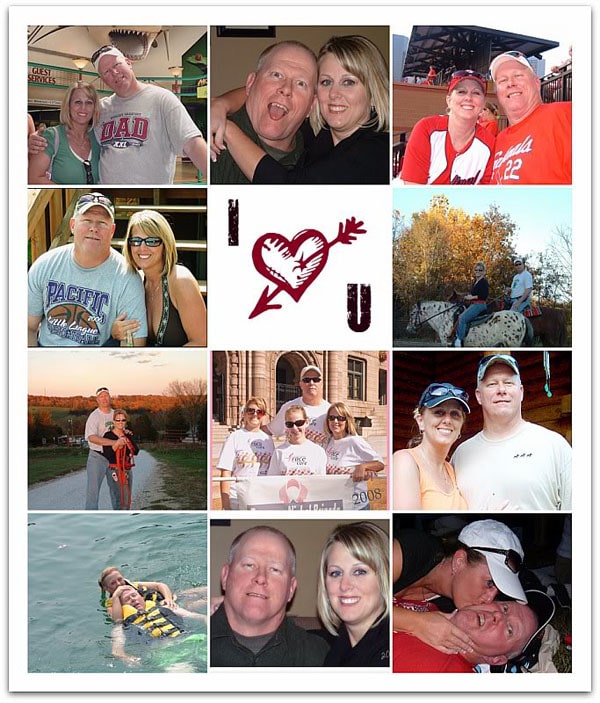 I was 21 when we got married.
That was 23 years ago.
Two BEAUTIFUL daughters, 21 and almost 13.
Those numbers seem almost unbelievable to me! We did things fast and "furious" back then! LOL.
So tomorrow we celebrate 23 amazing years together. We have been together longer than we've been apart. We've been through a lot in those 23 years. We've had tough times and wonderful times.
I know that I love waking up next to you every morning. I love knowing that you'll make me laugh out loud every day. I love talking to you and sharing everything with you. I love that you put up with me and all my flaws. I love that you are THE best Dad and provider for our family! I love that you NEVER let us down. I love that your family ALWAYS comes first. I love that you tell me I look fabulous when I feel fat. I love that you hug me when I cry. I love that you will go to the store when I don't feel like going. I love that you will pick up pizza when I don't feel like cooking. I love that you know me. I LOVE that you LOVE me. I love that it's painfully obvious that our 2 kids are our 2 kids and they have good and bad features/traits/habits from each of us. I hope we have managed to set an example for our girls as to what a happy, successful marriage is.
I love that I have had 23 years to spend with you and hope we have another 23+ years together!
Love you Honey?
You can read more about why I love this man