2/3 of the way to a better ME!
A few weeks ago I shared some changes I was making and thought I'd give you a quick update.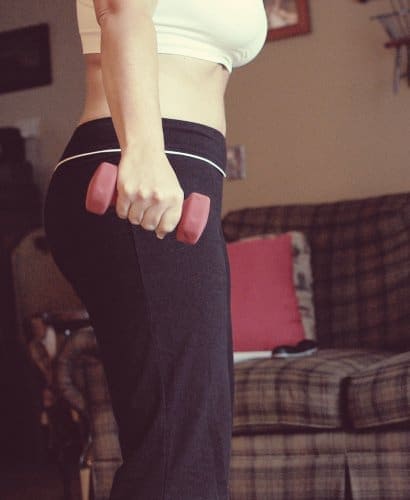 It's been a LONG time (maybe even 1st???) since I've made a commitment to physical fitness and stuck with it!  I can't remember the last time I've worked this hard at it……..and I must say…..it feels GOOD. That's not to say I don't feel like I'm dying EVERY. DAY. that I work out……but I'm seeing changes in my flexibility,  balance, energy and how my clothes are fitting!
I made the move to level 3 of The 30 Day Shred yesterday.  There were times I wanted to cry…and just quit.  But then I remembered the other 20 days I had put into this…I couldn't quit NOW!  I would just continue and do the best I can….after all, it's just 20 minutes. And I did it!!  I finish yesterday AND came back today.  I can't believe how far I've come and I'm so proud of myself for sticking with it!!  For those of you joining me……keep going! and for those of you giving me support and encouragement each day, I THANK YOU! YOU are part of what keeps me going!!
I firmly believe, like Jen said:
this is 75% mental and 25% physical. Discipline stinks. I hate it.
I find that I'm starting to make better food choices ….I even turned down dessert last night when we went out to dinner for my nieces birthday!
I've continued with my attention to my dental health by rinsing with Crest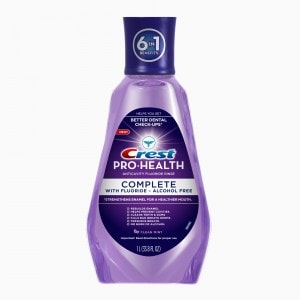 Pro-Heath Compete Rinse every day.  I love that it doesn't burn when I use it and how fresh it makes my breath!!……..I actually look forward to using it each day!  I've already had to buy another bottle because I've got the whole family using it!
Here are a few other changes I'm trying to imply:
1) Cutting out my evening snack….BUT if I DO have one, I make a healthier choice and eat it earlier.
2) Drink more water.  I've always been one to sip on a water bottle all day, but I'm really trying to increase the amount I'm actually drinking.
3) Trying to just make healthier choices.  Go for the low fat ice cream, or a piece of fruit instead.  When I make a trip to Starbucks I order "skinny" or light…….now if McDonalds would just make their Carmel Frappe low cal I'd have it made!! LOL…..have you had those? oh those are my current weakness! MUST. STAY.AWAY!
So is anyone else hanging in there with me?  Are you making any changes? Seeing any results?


"I wrote this review while participating in a test drive campaign by Mom Central on behalf of Crest and received a sample to facilitate my candid review. Mom Central sent me a gift card to thank me for taking the time to participate."
"Weight Watchers provided me with a free trial membership in an effort to experience the brand. All thoughts are my own."