Pina Colada Cake – Your Ticket To Paradise
 Today Glory from Glorious Treats is sharing her recipe for Pina Colada Cake. One bite of this tropical dessert, a moist pineapple cake, paired with a rich coconut cream cheese frosting and you've escaped to paradise. She is taking the reins here on TidyMom while we're moving to our new house today!!!!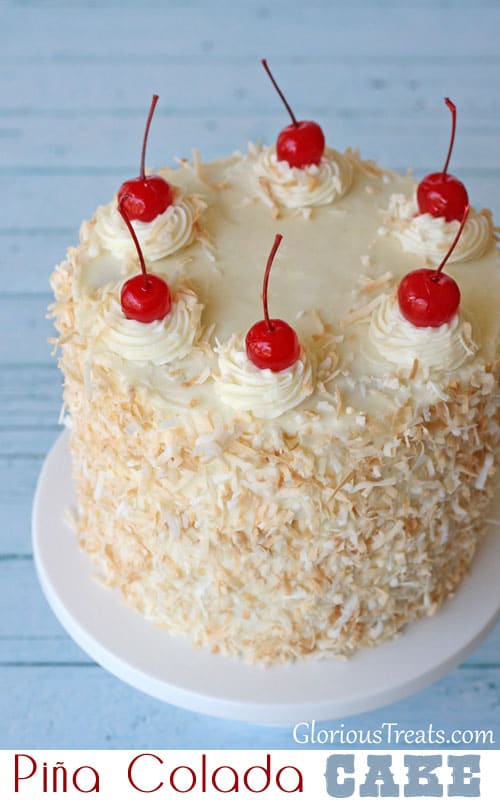 Hi TidyMom readers! I'm Glory, from Glorious Treats and I'm so happy to be visiting today!
I have been a friend and fan of Cheryl and her lovely and "tidy" site for several years! Cheryl shares so many fun and inspiring things, and I know this Pina Colada Cake will be in good company with all the yummy and pretty things Cheryl posts!
I have some good friends who host a big annual luau party. We've been attending the party for at least 6 years, and each year I try to make something a bit different, but still in keeping with the tropical theme. A few years ago I worked up some delicious Pina Colada Cupcakes and I now get requests to bring those every year!
I've wanted to make a Pina Colada Cake with this recipe for quite some time, and I knew with summer just around the corner, this would be a perfect way to welcome warm weather!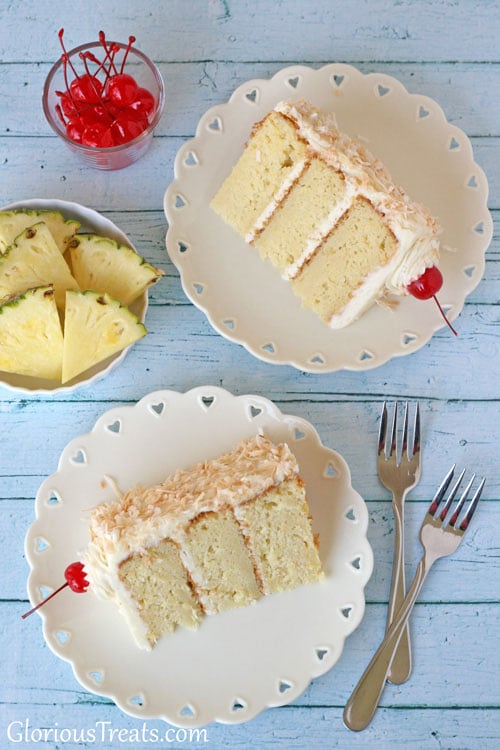 Let's Make Pina Colada Cake
This cake has all the tropical flavors of a pina colada! Just like the favorite frozen cocktail, you will love the way the pineapple, coconut, and rum flavors take you right to paradise, right down to the cherry on top.
Want more great recipes like this? Follow my TidyMom Easy Recipes Pinterest Board
If you like this pina colada cake, you will want to try this Pina Colada Sorbet, Pina Colada Bars or Pina Colada Rum Punch for more tickets to paradise!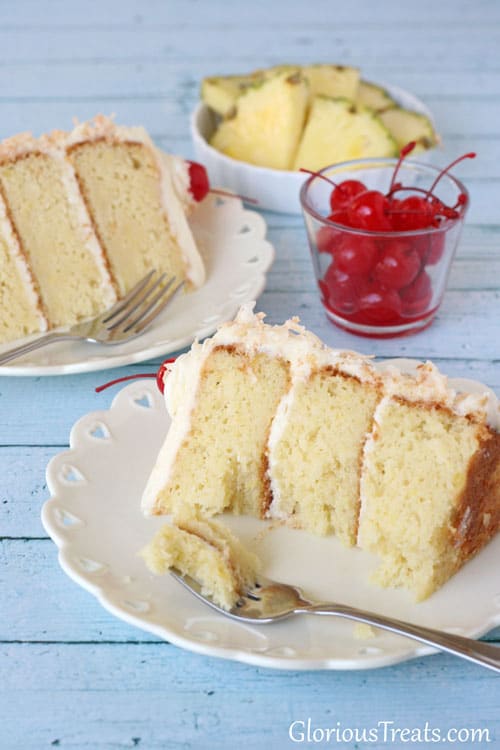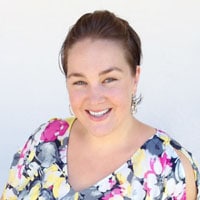 ABOUT GLORY
Glory loves baking, crafting and party planning and shares her passions on her blog, Glorious Treats.  From pretty decorated cookies to crafty party details, Glory's site is full of all things sweet and pretty!
Facebook | Twitter | Pinterest | Instagram
Like this Pina Colada Cake Recipe from Glory?  PIN IT!