Skillet Chocolate Chip Cookie
Guest Post with No. 2 Pencil
This recipe for a Skillet Chocolate Chip Cookie is the best reason to use your cast iron skillet!  A deep dish ooey gooey cookie, baked right in a cast iron skillet………grab a fork and glass of milk you're going to love this cookie recipe!
Melissa from No. 2 Pencil is guest posting here today while I head to New York City for BlogHer '12, thanks to Rug Doctor.
Hello fans of TidyMom! I'm Melissa from No. 2 Pencil, and I am completely thrilled to be here today and to share my recipe for Skillet Chocolate Chip Cookie. This giant chocolate chip cookie, baked in a cast iron skillet, is sure to make your family grab a fork and dig right in. After all, who can resist a warm buttery cookie with rich, melty chocolate chips?
RELATED:  HOW TO CLEAN A CAST IRON SKILLET
Let's Make a Skillet Chocolate Chip Cookie
Start by combining melted butter, dark brown sugar, granulated white sugar, salt, and vanilla extract in the bowl of a stand mixer. Mix until combined. Then add one whole egg, plus one egg yolk, and mix until smooth. In a separate bowl, whisk together baking soda and flour, then add to cookie dough mixture. Let mixer mix on low speed, just until flour is combined.
Add two whole cups of  semi-sweet chocolate chips to cookie dough and let the mixer do a quick stir, just to combine the chips.
Now there is a good chocolate chip to cookie dough ratio!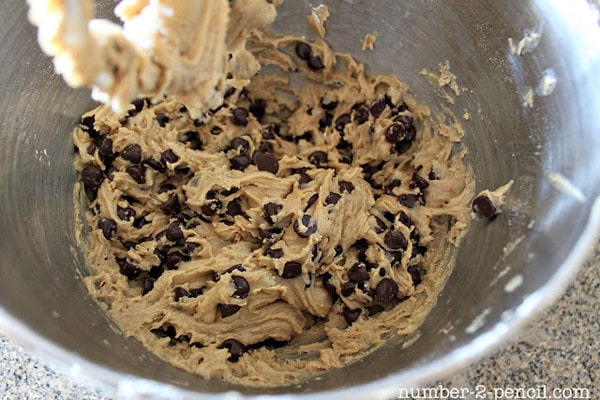 I use my 12 inch cast iron skillet, but you can use any oven safe non-stick skillet. I just love the rustic presentation of the cast iron.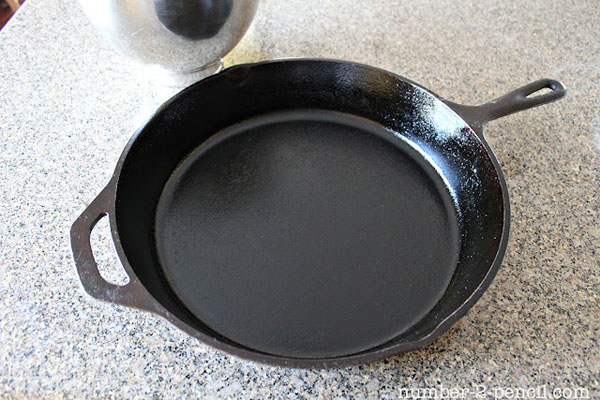 Evenly distribute the cookie dough in the skillet, and bake at 350 for 18-20 minutes.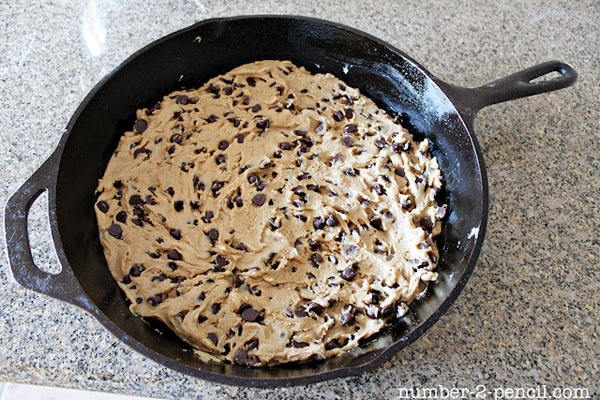 This is super easy to make, and it bakes up so quickly!
You can have this giant chocolate chip cookie fresh and warm in around 30 minutes.
Dangerous, right?
I like mine hot from the skillet, with a glass of cold milk. I'll definitely be serving this to my friends and family at our next party, piled high with scoops of vanilla ice cream!
Want more great recipes like this? Follow my TidyMom Easy Recipes Pinterest Board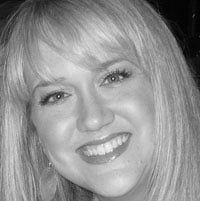 If you like this recipe, I would love for you to pop by and say hi! At No. 2 Pencil, I share creative recipes and DIY projects. Thank you Cheryl for letting me share with your wonderful readers! I am so honored to be a guest on Tidy Mom.
Thanks for reading!
Melissa