WFMW- Blog help Edition – Pictures & Collages
"Blogging tips"
There is one type of question I get asked almost more than anything, time and time again. So I thought this would be the perfect time to address it!
"How do you make those cute picture collages on your blog?"….."What do you use to edit your pictures?"……."How do you get words on your pictures?"….."How do you watermark your pictures?"….."How do you get those cute frames around your pictures?"
Do you see a pattern here? Everyone wants to know about my pictures! LOL
I have one word for you people…………….
Seriously……..it's SOOO easy! Picnik is a FREE online site that is easy to use. I fell in love with it so much, last year I upgraded to Picnik premium, so I have access to everything they have to offer!
I upload pictures to Picnik straight from my camera, but you can get them from your computer, photobucket, flickr, facebook….numerous other places where you may have pictures stored.
The first thing I do with every picture is "Auto Fix" – if I don't like the way that looks, then I go to "Exposure" and auto fix.
Then I go to "Colors" and pick "Neutral Picker" and click the dropper on something white. If there is nothing white in my picture I try the auto fix, but I usually don't like that, so I will play with the slider until the color looks right to me (it's not usually that far off because I REALLY try and set my white balance when I take pictures.
From there I crop my picture if it needs it.
After that – just play! Don't be afraid to try settings and ADJUST them, I rarely ever choose an edit that I use with just one click – I will fade it or something. TRY lots of things, you can always UNDO.
I love to use the Touch Up section for faces – but again, don't use an edit with one click…..slide the fade bar…..most of the time subtle is better.
Text and Frames – are well,…. text and frames – don't be afraid to adjust colors and sizes, even on the frames. I use the frame Boarder the most. Where it says "outer color" click that black box– see all of the colors you can change to! you can even get a dropper and pick a color from your picture. Adjust the thickness. Choose "Caption Height" and adjust the size and this will give you the box below your picture, where I add text, like in my Sweetheart Cherry Cake picture here.
The premium features that I love and use most are the advanced edits – you can adjust curves, levels, dodging, burning even cloning…..I use them all, I adjust them to my liking……again, I rarely ever click and I'm done….I ALWAYS adjust it! Levels is a great way to brighten up a picture if it needs it……in the Curves there are some GREAT B&W adjustments, Sepia and others (more than what you can do in the free edits)
Black & White with a little color
This is a favorite edit of mine, make a picture B&W , then slide the fade to where you have light color back – Click Apply. Then make the picture B&W again, then THIS time click the brush next to the fade bar – an effect painting box will pop up, make sure the "effect" tab is clicked, adjust your brush size, and paint over an area in your picture where you'd like a little bit of color to show. When it looks the way you'd like it – Click apply!
That's how I got this picture
When I'm finished I
resize and sharpen
–
make sure you're picture is zoomed into 100% when you sharpen
(I usually sharpen to 2 or 3 on the bar). Then save your picture to any where you want!!
To make a collage –
Go to Home, choose Collage
At the bottom left you will see you can choose where you wish to get pictures from that you want to put in your collage.
Choose the layout you want.
You can adjust the spacing and other things…..
I almost ALWAYS change the color! – You will see a black box next to "spacing"
click that black box and you can choose any color you wish for your collage back ground color. (I usually choose white – but I sometimes pick a color like I did here.) This post has a great example of a few collages and a picture with round corners (you do that in frames)
Collage examples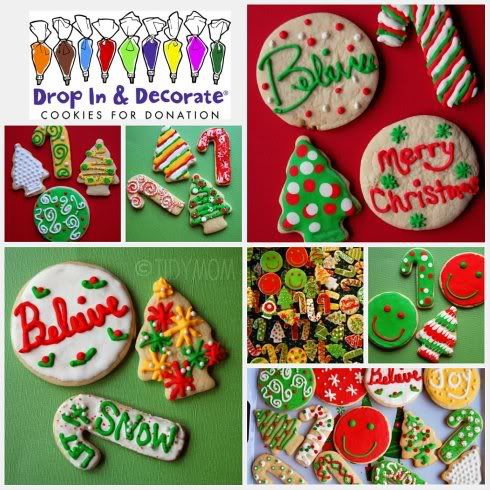 Rounded corners (this option is in frames)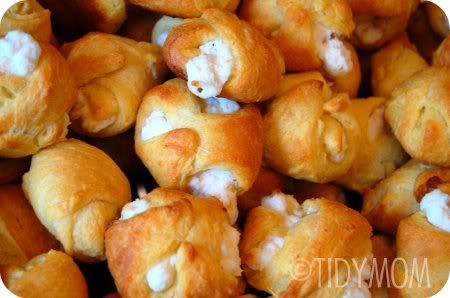 To watermark your picture……Add Text (I usually do white or black) and then fade, I usually fade close to 80%.
It's all THAT easy!! Just play around……don't be afraid to try things!
While we are talking about pictures, I wanted to share something…..
Back in December my bloggy friend Robin convinced me to take a picture every day for a year…it's called a 365 project.
We started on Jan 1 and have joined a few Flickr 365 groups.
The goal is to see how your photography improves and be able to look back at the year and see it thru your lens.
Well, with one month down…..I'm having SO much fun!
I'm learning more about my camera!
Making some awesome and creative Flickr friends!
I'm learning to look at things differently and be more creative!
For the month of January, I tried to stick to black and white or very little color.
I thought each month I could share with you some of my favorites!
(I may set up another blog for this sometime, but for now they're all just on flickr, but you can leave comments, or constructive criticism)

I'm trying to make it a bit of a journal. Most days I try to take a picture of something that represents the day, along with a few self portraits thrown in each month.
If you would like to give a 365 project a try….it's not too late, you can start any time!
The Flickr groups Robin and I have joined are : Project 365 and Shutter Sister's 365.
Check out Robin's first month here
Here's a mosaic of my whole month!

1. Jan 1 2010 (1/365), 2. Jan 2 2010 (2/365), 3. Jan 3 2010 (3/365), 4. Jan 4 2010 (4/365), 5. Jan 5, 2010 (5/365), 6. Jan 6, 2010 (6/365), 7. Jan 7, 2010 (7/365), 8. Jan 8, 2010 (8/365), 9. Jan 9, 2010 (9/365), 10. Jan 10, 2010 (10/365), 11. Jan 11, 2010 (11/365), 12. Jan 12, 2010 (12/365), 13. Jan 13, 2010 (13/365), 14. Jan 14, 2010 (14/365), 15. Jan 15, 2010 (15/365), 16. Jan 16, 2010 (16/365), 17. Jan 17, 2010 (17/365), 18. Jan 18, 2010 (18/365), 19. Jan 19, 2010 (19/365), 20. Jan 20, 2010 (20/365), 21. Jan 21, 2010 (21/365), 22. Jan 22, 2010 (22/365), 23. Jan 23, 2010 (23/365), 24. Jan 24, 2010 (24/365), 25. Jan 25, 2010 (25/365, 26. Jan 26, 2010 (26/365), 27. Jan 27, 2010 (27/365), 28. Jan 28, 2010 (28/365), 29. Jan 29, 2010 (29/365), 30. Jan 30, 2010 (30/365), 31. Jan 31, 2010 (31/365)
If you want any help using picnik, just leave a comment and I'll answer you via email, if you give me your email – and I'll try and post in the comments too so other's can see the answers.