2010 St. Louis Race for the Cure
I
recently told you
how this year was the 10th year that our family has participated in the
St. Louis Race for the Cure
, in memory of my sister-in-law.Today had a record breaking 71,000 people registered!! It's an AMAZING place to be! Look how there are people in the streets of St. Louis for as far as you can see.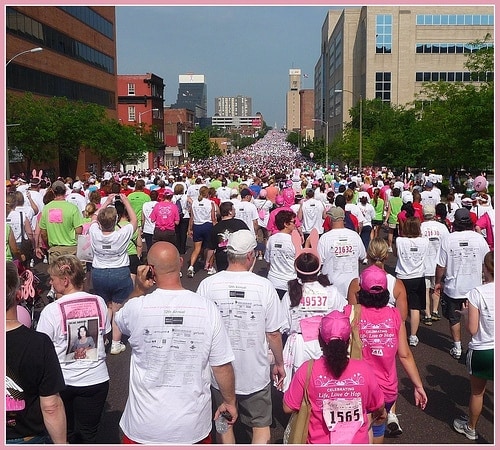 This is a great video put together from one of the local news stations,
KSDK.com
Every year we get a group shot of all the family and friends on our team that were able to make it that year.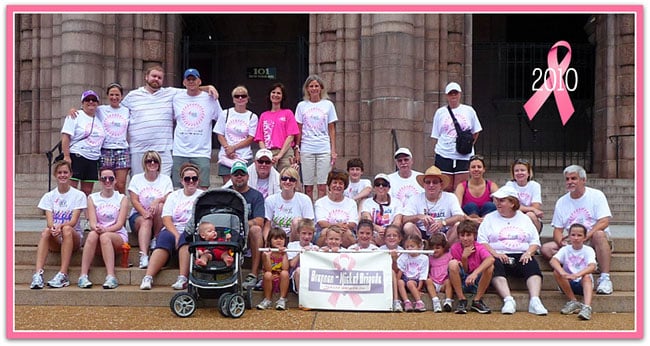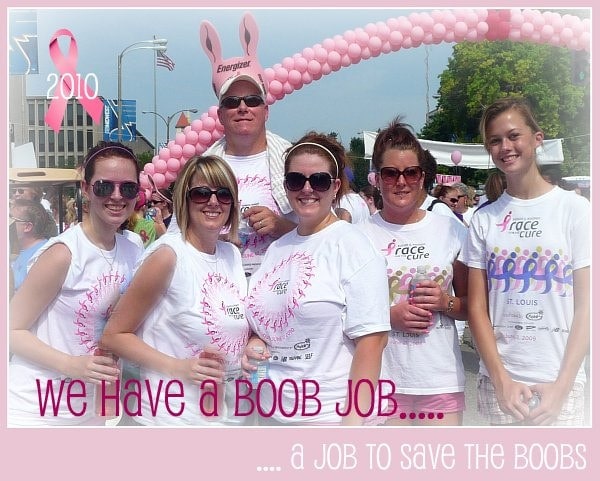 "There is no way to describe it other than a mass of humanity looking to bring a singular happy ending to thousands of frightening stories." ~Fox 2 News