FREE E-Book: Old Schoolhouse Holiday & winners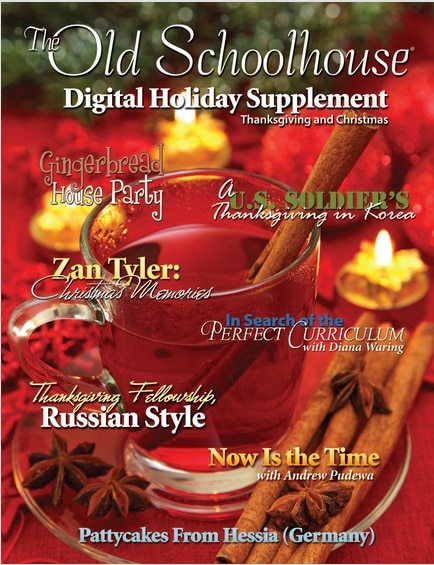 The Old Schoolhouse has posted a link to their Digital Holiday Supplement for Thanksgiving and Christmas available for everyone HERE!
This 175 page digital magazine is packed full of wonderful ideas to prepare you and your family for the upcoming holidays with holiday recipes, activities for the kids, craft ideas with instructions, articles on staying sane during the holidays and making the most of our Christmas season and much much more!
I also have the four winners of the
Don Aslett Housework Help Books Giveaway!!
Random.org chose the winners for me!
#1 Christina is the winner of How to Make Your House do the Housework
#77 Lindsey is the winner of No Time to Clean
#23 Amanda is the winner of How to Handle 1,000 Things at Once
#47 ConvientlySimplistic is the winner of For Packrats Only
Congratulations ladies!! I'm sure you will love the books!
Remember, if you place an order for any of Don's books and you mention that you are a TidyMom reader, you will receive a FREE Microfiber Dust Cloth with your purchase!! Just click the button below or over on my sidebar.
They sent me the Help! Around the House book, "A Mother's Guide to Getting the Family to Pitch in and Clean Up"……and I have to say I'm REALLY enjoying that book!! I love this quote:
"We've made cleaning part of the responsibility
of being a member of the family.
If you live in the house, you help take care of it.
It belongs to all of us."