43 going on 13?
My gosh what is going on with my body lately? My face has broke out like I'm 13 years old! My face rarely EVER breaks out and for the last week now I've had approximately 5 huge ugly
ZITS
!
Also,
are you wondering
what I've been doing since I'm no longer working? Well apparently I've been
EATING
!!! I'm afraid to step on the scale, but I can tell you I've packed on a few pounds over the last month!
So I guess I'm going to have to pull out the Wii Fit again and now that the weather is going to be cooler, I really should try walking again!
I'll have to pull out the "better for me" recipes and if anyone has any suggestions on the
zits
……fell free to comment! LOL
Friday Fun with Numbers!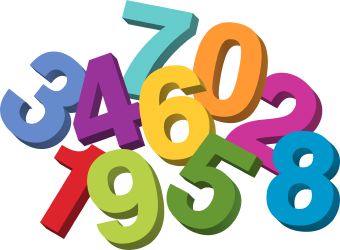 Give these a try!
Think of your age in years
Multiply your age by 2
Add 10
Multiply by 5
Add # of siblings you have
Subtract 50
The digits in your answer will be your age followed by the number of siblings you have.
1234567890123456789012345678901234567890123456789012345678901234567890
Think of the first three digits of your phone number (NOT the area code)
Multiply by 80
Add 1
Multiply by 250
Add the last 4 digits of your phone number
Add the last 4 digits of your phone number again.
Subtract 250
Divide number by 2
Your answer should be your phone number.
As seen on Blissfully Domestic
PS- I fixed my self a PBJ after making this post??????? WTH? is THAT a healthy lunch? In my own defence, I'm going grocery shopping in a little bit – there is nothing in the house!