DIY/Crafts
Guest Blogger – Amy from The Idea Room {How to make Slime}
I'm so lucky to have such crafty and creative friends, and even more lucky when they offer to come over and share some of their creativity with my readers!  My friend Amy, of The Idea Room, is no exception!  She's a stay at home mother of five and ideas and creativity are something she is never short on……and she's here to share a fun one that your little ones are sure to enjoy!!
Hey there! My name is Amy and you can normally find me over at The Idea Room.
I love Tidy Mom and so it is very exciting to be able to be here today and share one of my kids favorite activities with Cheryl's amazing readers.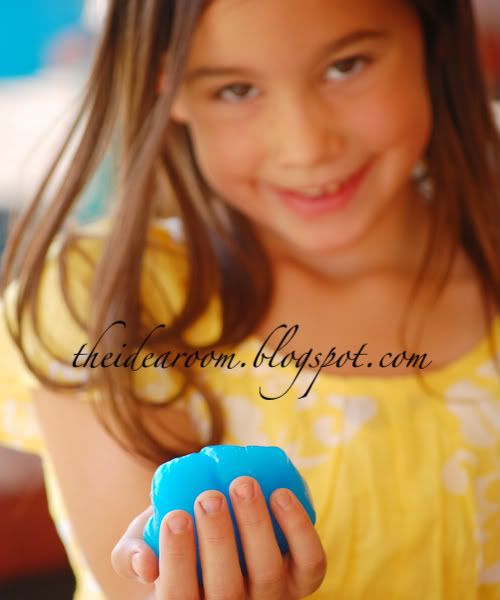 Summer is just around the corner and the kids are going to be home all day long and looking for something to entertain them. At our house when the boredom hits, we like to pull out the Borax and make some slime…Glow-in-the-dark slime! And it is so simple and easy that anyone can do it! All you need are a few household supplies.
How to make homemade slime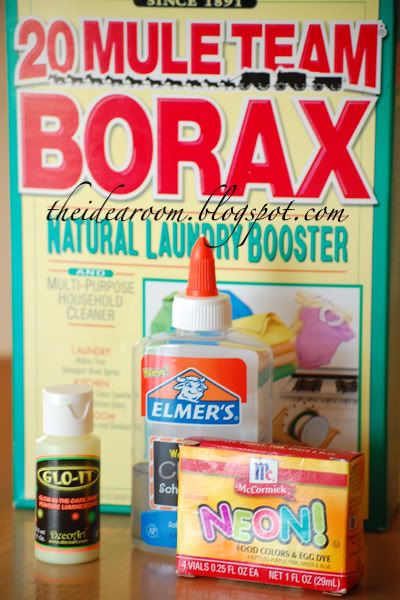 You will need the following items:
Borax
Elmer's Clear School Glue (you can also use Elmer's White School Glue)
*I have tried glues other than Elmer's and have not had as good of results so I would stick with the Elmer's brand
Food Coloring
Empty bottle (soda bottle)
Glow in the Dark Paint (optional)
water
2 disposable cups
stir stick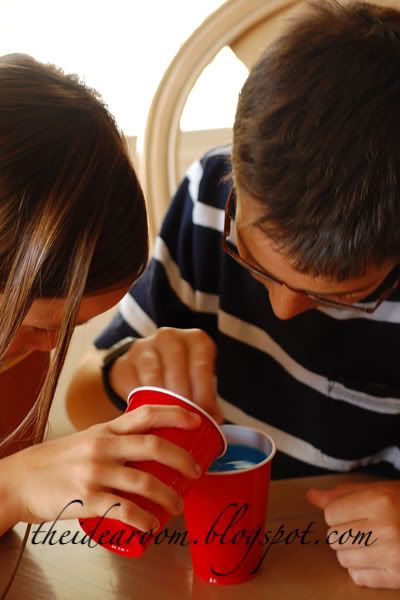 We follow the directions shared in this You Tube video but added the glow in the dark paint as well.
We also used clear glue instead of the white Elmer's glue. I loved the feeling and texture the clear school glue gave the slime.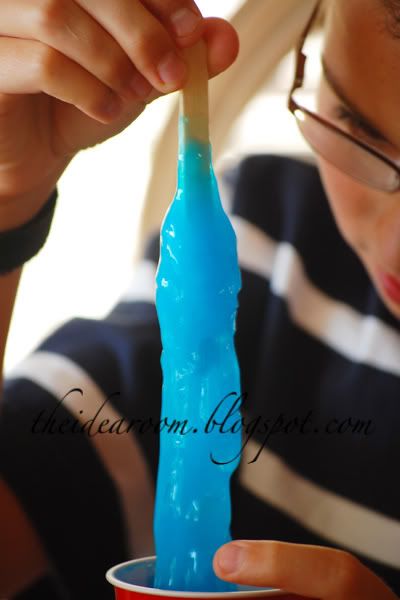 The more borax solution you add, the stiffer your slime will become. If you want runny slime go easy on the borax solution. We wanted our a little stiffer so we added a bit more Borax solution. Ours turned out really nice. You can roll it into a perfectly round sphere, that slowly flattens when left alone. It really does glow. But I was not smart enough to figure out how to take a picture of it. The version I made is "mom-friendly". It will not stick in carpet because it is fairly solid. I cannot make any guarantees though if you choose to go with the runnier slime version.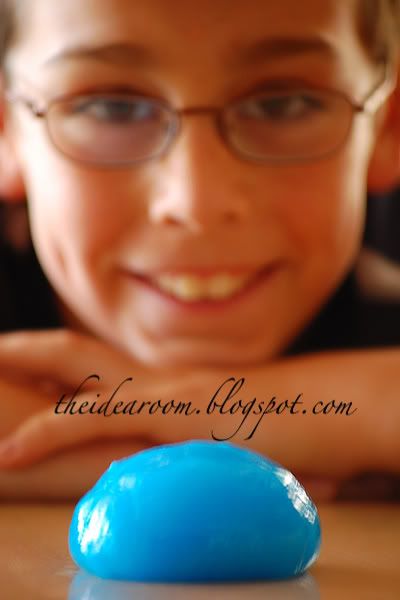 I hope you enjoy this and that you and your kids love it. I have had some people who are concerned about the "toxicity" of the Borax. If this is a concern to you there are other versions of slime recipes that don't include the Borax but in my opinion but do not turn out as good. You can also let your kids wear thin latex gloves while they are playing with it. And as always be sure your kids wash their hands after playing with and handling their slime.
Thanks for having me. I would love to have you stop by The Idea Room anytime and see the other fun stuff we are sharing!
Amy is a stay-at-home mom of five and former science teacher . She loves to blog about fun crafts, recipes and things to do with your family.  When she's not blogging, she's outside with her family: camping, hiking, and even running when she gets a free moment.
Website: The Idea Room
Twitter: @TheIdeaRoom
Facebook: The Idea Room
You May Also Like...