Freebies
May 2010 {FREE} Desktop Wallpaper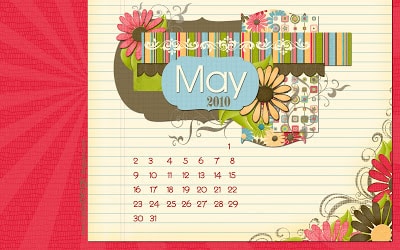 Can you believe it's MAY already?

I've mentioned it before, but I LOVE to have the current months calendar right on my computer desktop.
Julie of LeeLou Blogs makes the cutest desktop wallpapers each month for you to download for FREE! Click the picture above or click here to get your FREE May 2010 desktop theme like I did!!
Be sure to leave Julie a comment thanking her for her generosity!!
~Thanks Julie!
You May Also Like...