Freebies
Goodbye May….Hello June! {freebies, workshops & more}
Well, can you believe May is over and we are into June?!
I'm still keeping up with my 365 project!
I thought I'd share my May 2010 mosaic.
(You can click the picture for the links to each picture if you'd like to see more details.)

My 365 project is really helping my photography skills, but now I'm REALLY excited about what I'm learning in Amanda's PhotoShop Elements online workshops!!Up until a few days ago, I have been doing all of my editing with Picnik.com. While Picnik is a GREAT place to edit (it's FREE, but I pay for premium and it's WELL worth it!) – but for portraits and other more important pictures……PhotoShop is the place to edit.
I've had PSE for several years, and had only used it a handful of times, because I didn't know how to really use it……..
Amanda is fantastic at editing with PSE and I told you all about her workshops here.
I have since taken two of her workshops and I am SOOOOO excited about what I have learned! I have spent most of the last week working on newborn pictures I shot last week.(hopefully I can share them with you soon)
Amanda's has a new site for everything you need to use PhotoShop Elements
I just can't say enough about everything she is doing! Her workshops are fantastic, and when you sign up for one she also gives you video tutorials of most everything she goes over in the workshop, as well as handouts to print…….each workshop includes a little surprise freebie at the end as well!!
She has also set up a Facebook Fan page where you can ask/discuss questions, techniques, show off what you've learned and more!
~~~~~~~~~~~~~~~~~~~~~~~~~~~~~~~~~~
As I've mentioned before, I LOVE to have the current months calendar right on my computer desktop.
Julie from Leelou Blogs has made a June desktop wallpaper for you to download for FREE!
Click the picture to download
~~~~~~~~~~~~~~~~~~~~~~~~~~~~~~~~~~
Last but certainly not least I'd like to thank the top referring sites to TidyMom for the month of May. You ladies ROCK! I don't know what I'd do with out each one of you!
1.Bake at 350
2. How Does She
3. A Soft Place to Land
4. Hoosier Homemade
5. University of Cookie
6. 320 Sycamore
7. Living Locurto
9. Blue Cricket Desings
10. Tatetots and Jello
11. Just Something I Made
***Don't forget I'm Lovin' It Friday goes up tomorrow evening
……there will be a giveaway this week!
{squeel!}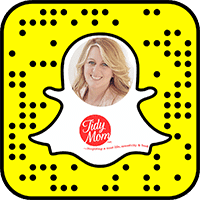 @TidyMom or scan my QR code with your camera
18 Responses to "Goodbye May….Hello June! {freebies, workshops & more}"
Leave a Comment