Blog News
How Does She? {feature}
Over the holidays I found so many "new to me" blogs. Sometimes I find a blog that makes me just want more!……..before I know it and hour (or two, ahem) has gone by as I search threw every corner, every word and every picture they have posted, just devouring the creativity!!
That's exactly how I felt when I found How Does She? This site is full of fantastic ideas that I cannot get enough of! It is loaded with all sorts of great and fun ideas!
The genius behind HowDoesShe.com are three amazing women who started their blog to help themselves and other women become better mothers, better wives, better women. They are always asking, "How Does She do this, or How Does She do that"? While none of us is perfect, we all seem to be striving to become better. From balancing a healthy lifestyle, to throwing the perfect party, to implementing creative ideas with family.
Shelley is a spunky mother of three and an interior design guru who manages to flirt with her husband while balancing twin babies, a toddler, and her coupon binder.
Missy is a mother of three (with one on the way) who holds a degree in English and in ticking people off. She is also very talented at taking professional pictures?take a look, you will agree!
Alison is a mother of four, a craft genius, and a bossy business savvy extraordinaire who trys to find ways to make puke all over the carpet funny.
How do they do it all? I am seriously impressed and hooked on their blog!
They just posted this unique Valentine idea that I fell in LOVE with!!
Why I Love You Pillows!
Alison kicks off Valentines day in her house the first day in February by putting these pillows on her kids bed. Then for 14 days she and her husband leave love notes in them about why they love them. ~She also shares how you can make your own Why I Love You Pillows.
Shelly shows us how to make this fabulous
Floating Frame
! Just think what a wonderful gift this would make for an anniversary, wedding, or mothers/fathers day!
Birthday Cards……Never be late again!
and of course……..there are RECIPES!
YUM!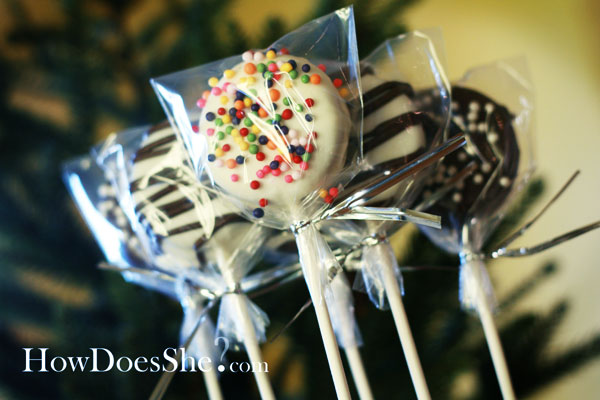 They've done a wonderful job collecting lots of Valentine Treat ideas
ok, ok……….enough of my gushing………
head over to How Does She? and see for yourself!
You May Also Like...