Recipes
Fresh Strawberry Layer Cake {Hoosier Homemade Guest}
Layers of moist cake and strawberry whipped cream make this three-layer cake a must have for strawberry lovers!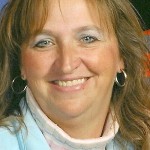 Hello, TidyMom fans! I'm Liz, the Hoosier Momma from Hoosier Homemade. I'm a SAHM of 3 teenage boys, that keep me running with their sports and school activities. I've been blogging a little over a year, I share lots of baked goods, Budget Friendly Meals, and decorating tips and tricks, all to help you "Make Your House a Home."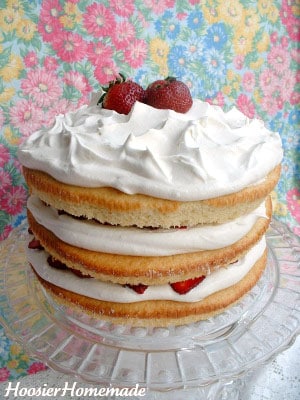 This recipe comes from Susan Branch and her Summer Book, it's a wonderful white layer cake that can be used with many different toppings, frostings or even made into cupcakes.  Topped with whipped cream and strawberries makes it the perfect summer dessert!  
Fresh Strawberry Layer Cake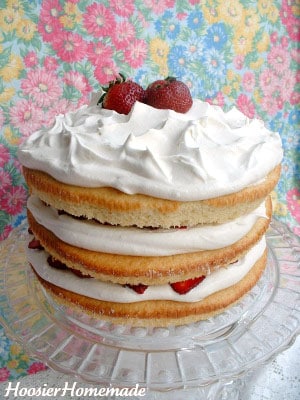 Ingredients
Cake

6 tablespoons butter, room temperature
1 1/2 cups granulated sugar
3 eggs, separated
2 1/4 cups flour
3 teaspoons baking powder
1/4 teaspoon salt
3/4 cup milk
1 teaspoon vanilla

Filling

3 1-pound boxes ripe strawberries, sliced
1 pint heavy whipping cream
1/2 cup powdered sugar
1 teaspoon vanilla
Instructions
For the cake: Preheat oven to 350 degrees F. Grease and flour three 9-inch round cake pans.
In a large mixing bowl, cream butter and sugar, until fluffy and well combined. Add the three egg yolks and beat until thick and lemon-colored.
In a separate bowl, combine flour, baking powder and salt and mix slightly with a fork or whisk. Add to the creamed mixture, alternately with milk. Stir in vanilla.
Using an electric mixer, beat egg whites until stiff peaks form. Gently fold into cake batter.
Divide cake batter among the prepared cake pans. Bake for 20 minutes or until a toothpick inserted in the middle of the cake comes out clean. Cool completely on racks.
For the topping: Using an electric mixer, beat whipping cream until stiff peaks form, add vanilla and powdered sugar and beat until combined well.
To Assemble: Place one cake layer on serving platter, top with whipped cream and strawberries, repeat for all layers.
Best if assembled within an hour of serving.
Notes
Note: This cake can also be made into a 13×9, cupcakes, or any size pan. You will just need to adjust the baking time.
http://tidymom.net/2010/fresh-strawberry-layer-cake-recipe/
Copyright© 2009-2013 TidyMom.Net
NEW FEATURE: Save recipes to your personal recipe box with the

Once you have your favorite recipes in your Recipe Box create a Meal Plan with them and the ingredients will automatically be added to a Grocery List!
Enjoy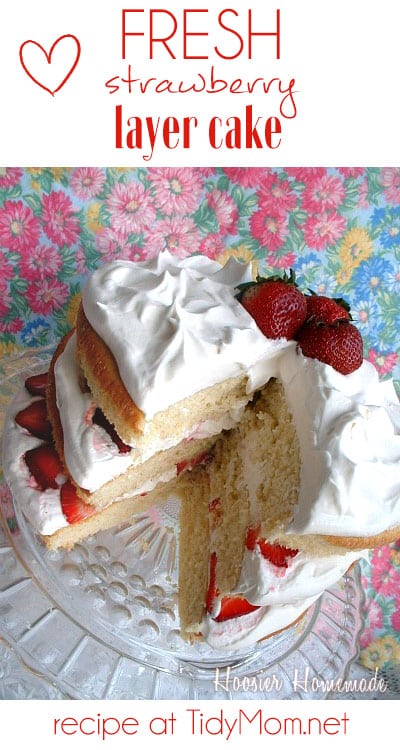 Thanks Liz!!! This sounds WONDERFUL!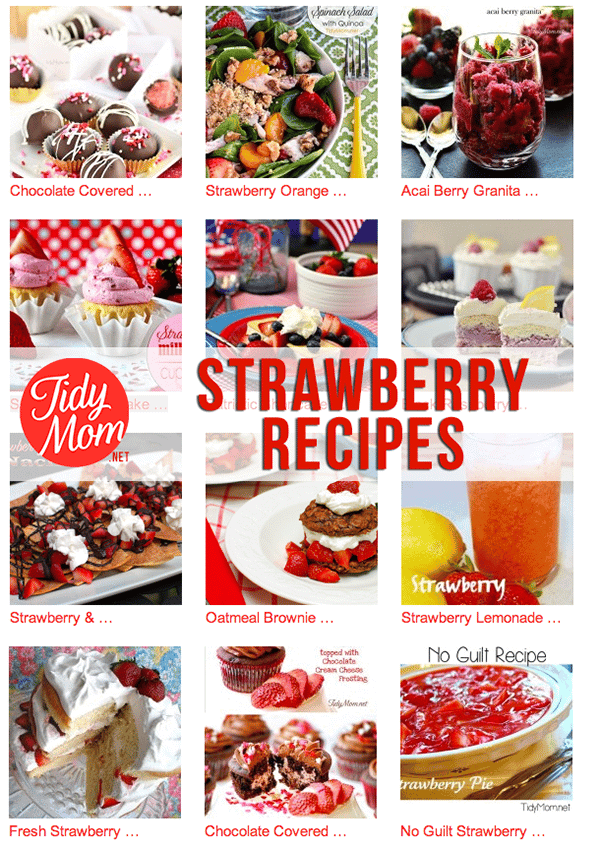 Craving more? Sign up for the TidyMom newsletter to stay on top of what's new right to your inbox! And stay in touch on Facebook, Twitter, Google+ and Pinterest for all of the latest updates

You May Also Like...