Wow, I know I say this every month………but December? really? already?
So you know I have to share the fabulous desktop themes these creative ladies so generously make and share!!
Lee Lou Blogs makes your desktop simply joyful with her FREE December 2010 Desktop Wallpaper with calendarFREE December 2010 Desktop Wallpaper with calendar
Need help adding a photo to your custom desktop? If you don't have Photoshop or PSE, Julie shows you how using  My Memories Suite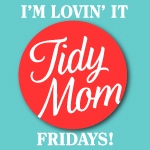 Now it's your turn!
What is I'm Lovin' It Fridays? get all the info, how to's and button here
LINKY WIDGET NO LONGER AVAILABLE

You May Also Like...