Holiday
Miss Fiona's Stupendous Pumpkin Pies {book}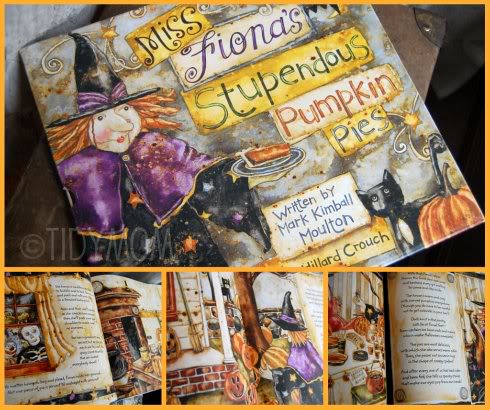 Have you ever read a book to your children and know you've just read something very special?
Miss Fiona's Stupendous Pumpkin Pies is a beautifully illustrated book about a nice witch, who is not beautiful on the outside, but on the inside. She makes wonderful pies for the Trick-or-Treaters on Halloween. Her house is the last stop at midnight for some excellent pie and cider.
~~
We've had this book for several years, and I pull it out every year with our halloween decor, and even at 13 and 21, my girls STILL love this book!!
You can buy Miss Fiona's Stupendous Pumpkin Pies
on Amazon
I promise you will feel like you can smell the pie and feel anticipation of getting a slice.
This is the perfect story to read to children, young and old, not fond of scary stories
…the perfect Halloween tale!!

no one paid me in any way to write this post, we just love this book and I wanted to share it with my readers!
Since we LOVE this book for Halloween
I'm linking it to Works for Me Wednesday at We are THAT Family!
You May Also Like...