Last month my friend Bridget of Bake at 350 blog, invited bloggers to participate in a virtual Drop-In and Decorate, decorate Christmas cookies and donate them to a local charity.
Last Saturday we had our first (of 2) decorating parties as part of a volunteer effort called Drop in & Decorate. You can read my original post all about it here, and my post about baking 260 cookies here.
Pillsbury donated VIP coupons, worth $3.00 each, off any Pillsbury product so I used mine for flour and a local business, Bahrs Discount Foods was generous and donated many of the other supplies needed.

Sunshine and her friends had fun decorating! – they even sang Christmas carol's while they worked!
When they were finished decorating 115 cookies, they each got to eat one!
Our decorated cookies!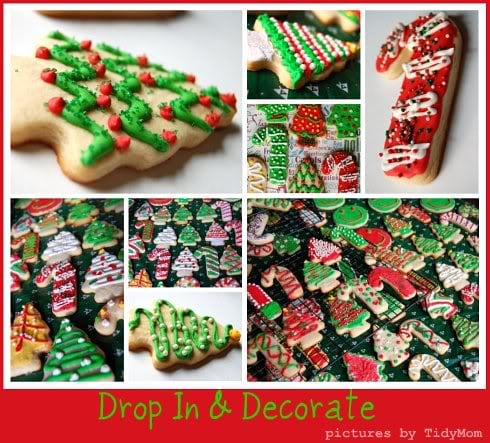 This batch was decorated and donated to A.L.I.V.E (domestic abuse support)
They wanted the cookies in bags of six, so we put them in large zip lock bags, and I made labels to put on each bag (if you are participating and would like to use my labels, you can download them here for free, they work with Avery Template labels 5163)
The girls did a fantastic job and said "It feels good to know that you're giving back, maybe make someone smile.. and…. it was fun!."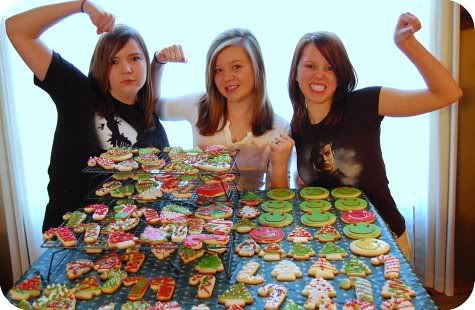 We will be having another decorating party this weekend for The Agape Food Pantry.